You should not wear makeup after full CO2 laser skin resurfacing for at least 10 days. This is to prevent infection as the skin heals. During the first 2 weeks following the treatment new skin is tender and vulnerable. You will get detailed instructions on which ointments to use to protect your skin and how many times a day to use them. Here's a quick guide.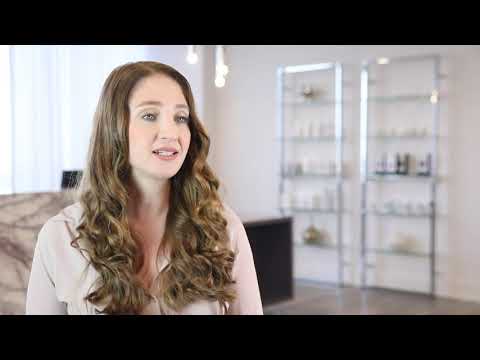 What is laser skin resurfacing?
Laser skin resurfacing involves the use of non-ablative or ablative lasers to deal with specific skin issues. The difference between the two is that non-ablative lasers spare the top layer of skin by only heating the dermis (the underlying layers of skin) to stimulate new collagen growth. On the flip side, ablative lasers use pulsating light to remove the top layer of skin while heating the underlying layers of skin at the same time.
What are non-ablative lasers?
Non-ablative lasers treat moderate sun damage as well as acne scars and melasma. They work well for fine lines, improving skin texture and producing a glow. The procedure is relatively painless, requiring some numbing cream prior to the treatment and downtime is minimal. The best candidates are people who have minimal or moderate wrinkling or sagging and are willing to have more than one treatment to achieve their goals.
What are ablative lasers?
Ablative lasers produce more dramatic results in just one treatment but the procedure requires more downtime. For this treatment, patients are usually given IV sedation or anesthesia. In some cases, patients can be given numbing cream for about an hour and lidocaine may be used to further numb the skin. In some cases, nitrous oxide might be used to make the patient more comfortable. Since the top layer of skin, the epidermis, is removed, the underlying skin is raw and more painful than the skin after a non-ablative laser treatment.. Patients who request this procedure are those with significant wrinkling and sagging and who may have deep acne scarring. These are patients who can stay home from work to recover, but once they're healed they don't require another treatment.
How long does it take to recover from laser skin resurfacing?
The time it takes to heal from laser skin resurfacing depends on the type of laser used. For those undergoing the treatment with a non-ablative laser, downtime is minimal. Since the outer layer of skin remains intact, patients may experience mild redness or swelling for a few days to a week, but most patients can return to work and their regular routine on the same day.
For those undergoing an ablative laser treatment, downtime is about 2 weeks. The skin will appear red and raw, similar to a bad sunburn, and some patients may experience oozing, redness, and swelling. Most patients experience stinging like a sunburn for about 24 hours, but don't have pain that requires pain medication. An antibiotic ointment is applied to the skin for 7 days, then an occlusive ointment, followed by a bland moisturizer around day 10-14.
Does laser skin resurfacing work?
Laser skin resurfacing works great for mild to severe skin conditions. It treats fine lines to deep wrinkles, sagging, skin texture, skin tone, dynamic wrinkles such as crows feet and smokers lines, and acne scars. For my patients, I use either Lumenis CO2 for fractionated or fully ablative resurfacing or Lutronic LaseMD Ultra for nonablative resurfacing. Depending on the extent of sun damage, hyperpigmentation, wrinkling, sagging or scarring, I will recommend one of these lasers. No matter which laser we choose we will be using thermal destruction to strategically damage cells so they slough off and allow fresher skin to emerge while collagen is stimulated.
How much does laser skin resurfacing cost?
Laser skin resurfacing in Houston can cost anywhere from $600 to $5000 or more depending on areas treated and types of laser used along with choice in physician. After a consultation, I can better assess your needs and recommend which laser procedure is best for you along with a quote on cost.
Have questions? I'd sincerely love to hear from you.
Dr. Angela Sturm is a double-board certified facial plastic surgeon with certifications with the American Board of Otolaryngology – Head and Neck Surgery and the American Board of Facial Plastic Surgery. Dr. Sturm's meticulous nature makes for exceptional results and satisfied patients. Dr. Sturm was named Texas Monthly's Super Doctors Rising Star in 2016-2017, Texas Monthly's Super Doctor in 2018-2019, H Texas Magazine's Top Doc in 2013-2018, Top Doc by Houstonia Magazine in 2016-2018, Houston Business Journal's People on the Move and 40 under 40, Blazing Star Award by Texas Women's Chamber of Commerce, Top Women in Business, one of the Top 30 Influential Women of Houston, Best Female Cosmetic Surgeon in Out Smart, and given the Patient's Choice Award, On Time Doctor Award and Compassionate Doctor Award by Vitals.com.