Morpheus8 treatment is becoming more and more popular in Houston and all around the country, and for good reason. The ease and affordability of the procedure, as well as the lack of recovery downtime, make Morpheus8 an attractive option for patients who want powerful anti-aging results without having to go under the knife. But many people don't know that Morpheus8 can also be a fantastic treatment for current or previous acne sufferers. Below, I give a brief overview of Morpheus8 for active acne and acne scars.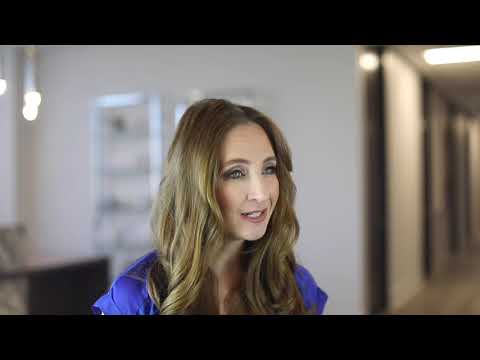 What is Morpheus8?
Morpheus8 is a handheld medical device that uses microneedling and radiofrequency to stimulate collagen production and recontour facial fat. The tiny needles in the Morpheus8 wand can penetrate up to 4 mm, creating tiny perforations under the skin, where radiofrequency waves are then applied. The body naturally responds by creating more collagen and elastin in the affected area, and ramping up skin cell turnover as the area heals. The result is firmer, plumper, newly resurfaced skin. Though Morpheus8 uses tiny needles, the treatment doesn't usually hurt, because the needles are so incredibly tiny and numbing cream is used before the procedure. But for some patients who are needle-phobic or suffer from anxiety, ProNox, a type of laughing gas, or an oral sedative may be prescribed to keep the patient calm and comfortable. For most patients, I recommend about 3 consecutive Morpheus8 treatments for maximum benefits, but some patients may only need 1 or 2. The procedure is done in about an hour in a doctor's office, and most patients feel perfectly fine returning to work or normal activities the next day. Results appear gradually, usually peaking at about 3 weeks post-procedure, though the skin may continue to improve for up to 3-6 months.
Can Morpheus8 treat active acne?
Yes, Morpheus8 can be an extremely effective treatment for acne. Acne is caused by excess skin oil that a bacteria called Cutibacterium acnes then feeds on, causing inflammation that results in pimples. The therapies combined in Morpheus8 treatment have the effect of shrinking or shutting down the oil glands under the skin, thereby preventing the chain of events that causes acne in the first place.
It's important to understand that acne will not go away overnight with Morpheus8, and it will likely take several treatments over the course of a few months before patients see the results. But when they do, wow. The difference is incredible, and results tend to last. Maintenance treatments may be needed annually or semi-annually, but some patients get lucky and have permanent relief from active acne after Morpheus8 treatment.
I have had some patients who have tried everything for acne — prescription skincare regimens, accutane, laser therapy — you name it, they've tried it. And for many of these patients, Morpheus8 was the only thing that truly worked.
Can Morpheus8 treat acne scars?
Yes, Morpheus8 can treat acne scars and all kinds of scars. Morpheus8 treatment can minimize the appearance of acne scars by up to 50%, even on darker skin. Those who have suffered pervasive acne get hit a double-whammy, because even when pimples stop breaking out, patients are often left with widespread scarring. The uneven skin texture from acne scars can be difficult to conceal even with makeup, and many patients feel self-conscious about it.
Morpheus8 treatments can have a dramatic effect on acne scarring, The increased collagen and elastin production stimulated by Morpheus8, as well as the increased skin cell turnover, help to diminish the appearance of acne scars and smooth out the skin's overall texture. For older adults, Morpheus8 will have added anti-aging benefits that make it an even more appealing option. Again, patients will usually need several treatments, and results will appear gradually, but the ultimate outcome is usually astonishing. I've seen Morpheus8 treatment give acne scar patients a life-changing confidence boost.
How much does Morpheus8 acne scar treatment cost?
The cost of Morpheus8 for acne and acne scars will vary from patient to patient. Treatments may cost more or less depending on where the patient has it done, who they have it done by, and how many areas are treated. Generally speaking, a full facial treatment with Morpheus8 for active acne will cost anywhere between $700 and $1,500 per treatment. The cost may be a bit lower for acne scars if the treatment areas are relatively small or targeted. Spot treatments for acne scars can be as low as $250. You will get a more detailed estimate of how much Morpheus8 will cost at your initial consultation with your doctor.
What is the recovery time for Morpheus8 acne scar treatment?
While skin may be red and a bit swollen for a few days to a week following Morpheus8 treatment, there usually is no real "downtime." Most patients usually return to their regularly scheduled activities the day after treatment. Makeup should be avoided for the first 24 to 48 hours after the procedure, but it's fine after that, and many patients use it to conceal any redness, scabbing, or peeling. Sunscreen and moisturizer should be applied liberally for the first week after treatment, and direct sunlight should be avoided as well. Because Morpheus8 depends on the body's own inflammatory response in order to work, ice and cold compresses should be avoided, as well as NSAID pain relievers like Advil/Ibuprofen.
Do I need a Morpheus8 acne doctor near me?
If you are in the Houston area, or interested in traveling for Morpheus8 acne or acne scar treatment, please reach out to my office to discuss your options. I'm proud to be one of the most award-winning facial cosmetic and plastic surgeons in the country, and am even known internationally for my pioneering work and research in facial aesthetic procedures. It is not uncommon for my patients to fly in from elsewhere to have me perform their surgery or treatment, and I warmly welcome patients of all ages, genders, and ethnic backgrounds. Our caring and responsive office staff are always happy to hear from you and answer any questions you may have, so please never hesitate to call us!
Have questions? I'd love to help.

About Dr. Angela Sturm
Dr. Angela Sturm is a double-board certified facial plastic surgeon with certifications with the American Board of Otolaryngology – Head and Neck Surgery and the American Board of Facial Plastic Surgery. Dr. Sturm's meticulous nature makes for exceptional results and satisfied patients. Dr. Sturm was named Texas Monthly's Super Doctors Rising Star in 2016-2017, Texas Monthly's Super Doctor in 2018-2019, H Texas Magazine's Top Doc in 2013-2018, Top Doc by Houstonia magazine in 2016-2018, Houston Business Journal's People on the Move and 40 under 40, Blazing Star Award by Texas Women's Chamber of Commerce, Top Women in Business, one of the Top 30 Influential Women of Houston, Best Female Cosmetic Surgeon in Out Smart, and given the Patients' Choice Award, On Time Doctor Award and Compassionate Doctor Award by Vitals.com.