Morpheus8 side effects are minimal. Morpheus8 provides powerful anti-aging results without the need to go under the knife and without recovery downtime. Not only that, it's affordable, making it a top choice for those who lead an active lifestyle and who want a natural way to take years off their appearance without having to lose time at work or be out of commission for a period of time. Here's a quick guide.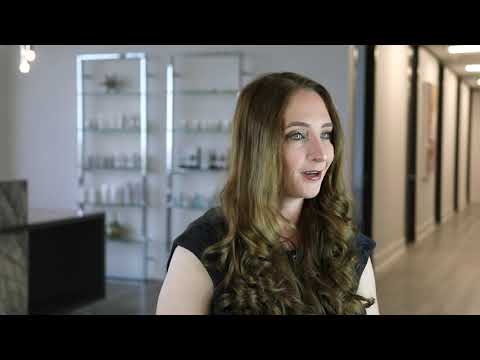 What is Morpheus8?
Morpheus8 is a microneedling and radiofrequency treatment all in one. It stimulates collagen and recontours fat using tiny needles that penetrate up to 4mm deep allowing radiofrequency waves to enter the tiny perforations and go deeper into the tissue than with radiofrequency alone. Cell turnover increases as the body attempts to heal, resulting in the production of more collagen and elastin in those treated areas. I love this treatment for the way it lifts and supports the skin while causing fat to be remodeled to a more youthful aesthetic, all without thermal damage.
Ultimately you are reorganizing the building blocks of the skin. What you see is plumper, firmer, tighter and smoother skin on the face and body. I recommend up to 3 consecutive Morpheus8 treatments for my patients to obtain maximum benefit, but some may only require 1 or 2 sessions.
The procedure is performed in my office, taking only about an hour to complete. My patients are pre-treated with a numbing cream and, because the needles are so tiny, most people can hardly feel the treatment. However, for those of you who are needle-phobic or suffer from anxiety, I offer ProNox, a type of laughing gas to make you more comfortable. For some patients I may prescribe an oral sedative to keep you calm and comfortable. I treat each of my patients on a case by case basis, catering to your comfort level to ensure the best result. Most patients are able to return to work or normal activities the next day and results appear gradually over a 3 week period with ultimate results in up to 3 months.
Does Morpheus8 have side effects?
Morpheus8, like any procedure, has side effects, but they're minimal such as swelling, oozing, crusting, redness or light bruising, and some patients have reported bumps or grid marks. All of these side effects should resolve within a day or two or could last up to a week. While this treatment is listed as safe for all skin tones, there are some patients who may still be at risk for hyperpigmentation, but I will assess those risks and, if needed, use a special coated needle that only heats at the tip, affecting only the deepest layers of the skin without compromising the surface of the skin. Morpheus8 is a non-invasive procedure that is relatively painless with the use of a numbing cream and can be performed on the face or body.
How long does Morpheus8 last?
The great news is that Morpheus8 lasts about 1 year, but can be up to 3 years, with annual visits to maintain collagen production. I advise my patients to have up to 3 treatments spaced 3 weeks apart to see optimal results. While most patients see glowing skin with improved texture right away, the three week mark is when patients typically see increased collagen and elasticity resulting in firmer and smoother skin. Improvements continue for up to three months.. After that, results should last for an entire year, but you're welcome to come back sooner for more improvement or for a boost.
How long is recovery after Morpheus8?
There is very little to no recovery time after a Morpheus8 treatment. The skin may appear a bit swollen and red following the procedure, which may last for a few days or up to a week, but it is nothing that cannot be covered with makeup after the first 24 to 48 hours. Sunscreen and moisturizer is a must, and should be applied liberally while avoiding direct sunlight, especially for the first week after the procedure. Avoid NSAID pain relievers such as ibuprofen, ice, and/or cold compresses because they inhibit inflammation that is needed for the skin to make the necessary changes. Makeup and heavy moisturizers should be avoided in the first one or two days.
Do I need a Morpheus8 doctor near me?
It's always convenient to have an experienced doctor near you for these types of procedures, that may require more than one treatment. If you're in the Houston area please reach out to my office to discuss Morpheus8 and your personal options, or if you have the ability to travel, I'd love to see you. I'm proud to be one of the most award-winning facial cosmetic and plastic surgeons in the country, and am even known internationally for my pioneering work and research in facial aesthetic procedures. It's not uncommon for my patients to fly into Houston from elsewhere to have me perform their surgery or treatment. I warmly welcome patients of all ages, genders, and ethnic backgrounds, and our caring and responsive office staff are always happy to hear from you to answer any questions you may have. Please don't ever hesitate to call us!
Have questions? I'd sincerely love to hear from you.
Read More
About Dr. Angela Sturm
Dr. Angela Sturm is a double-board certified facial plastic surgeon with certifications with the American Board of Otolaryngology – Head and Neck Surgery and the American Board of Facial Plastic Surgery. Dr. Sturm's meticulous nature makes for exceptional results and satisfied patients. Dr. Sturm was named Texas Monthly's Super Doctors Rising Star in 2016-2017, Texas Monthly's Super Doctor in 2018-2019, H Texas Magazine's Top Doc in 2013-2018, Top Doc by Houstonia Magazine in 2016-2018, Houston Business Journal's People on the Move and 40 under 40, Blazing Star Award by Texas Women's Chamber of Commerce, Top Women in Business, one of the Top 30 Influential Women of Houston, Best Female Cosmetic Surgeon in Out Smart, and given the Patient's Choice Award, On Time Doctor Award and Compassionate Doctor Award by Vitals.com.