Facial feminization surgery (or FFS), is an increasingly popular and multi-faceted approach to giving all kinds of women the softer, fuller, more youthful features we tend to associate with classical femininity. Everyone deserves to feel happy and at home in their body. Everyone deserves to look in a mirror and feel that the reflection staring back at them is a beautiful and accurate representation of their gender identity. Whether your biologic sex and gender identity align as feminine or you are taking steps to align them, facial feminization surgery can give you affirming and life-changing results that enable you to step out into the world with greater joy, confidence and safety. Bottomline, find a facial feminization surgeon who is truly passionate and emotionally invested in giving you the transformative, yet natural-looking results, you're after. Here's a guide.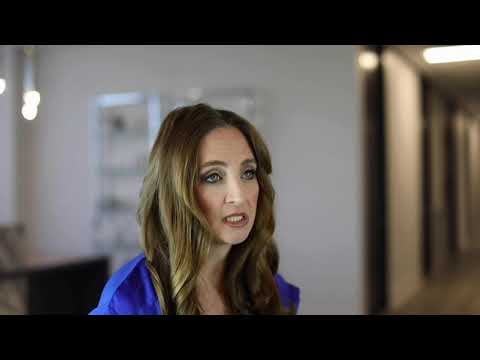 What is facial feminization surgery, or FFS?
Facial feminization surgery (or FFS) is a comprehensive plastic surgery that combines different cosmetic facial procedures to achieve the overall effect of a more traditionally feminine appearance. In our practice, we talk to all kinds of cisgendered and transgendered women who feel embarrassed or self-conscious about facial features they believe look too "masculine" — such as a large or ill-defined chin, a bottom-heavy lower jaw, a deep or heavy browline, a prominent nose, or a receding hairline. Expert plastic surgeons who specialize in facial feminization surgery can perform several different facial procedures in one operation to make the entire face look more feminine, youthful, and lifted.
What kinds of plastic surgery make your face look more female?
Several different component procedures may be combined as part of facial feminization surgery. At your consultation, your FFS doctor will talk with you about your desired aesthetic results, and what methods can be used to achieve them. I combine any number of the following procedures for facial feminization, customizing protocols that take into account the patient's goals, age, ethnicity, and facial anatomy:
Tracheal shave (to reduce a prominent "Adam's apple)
Forehead contouring
Browlift
Scalp and hairline advancement or reshaping
Hair transplant
Rhinoplasty
Chin and jaw contouring
Facelift
Blepharoplasty (rejuvenating surgery on the eyelids)
Lip augmentation or lip lift
Injectable dermal fillers (Juvederm, Restylane) and wrinkle reducers (Botox)
Most of the time, facial feminization surgery can be done in one procedure, with outpatient maintenance done as needed via injectable fillers and Botox. For especially involved or complex FFS procedures, a patient may need or want to break it up into two operations, with one surgery for the upper face, and another for the lower.
Who can get facial feminization surgery?
All the time. It's a common misconception that FFS is only for transgender women — it's most certainly not! Plenty of patients who were born biologically female and identify as female (or "cisgendered" women) opt to have facial feminization surgery to modify facial features they feel look too "manly." The truth is that most of us were born with faces that have a mixture of both masculine and feminine qualities. Hormones and pure genetics can sometimes give a more masculine face to a biological female, and vice versa. FFS surgery is for any and every woman who wants their facial features to look more generally feminine.
Do transgender women get facial feminization surgery?
Yes, and FFS is a huge step in helping transgender women fully claim their identity and live their everyday lives with more confidence and ease. In fact, several studies have now shown that for transgender women, facial feminization surgery has an even greater positive impact on mental health and quality of life than genital confirmation surgery. I chose to specialize in facial feminization surgery because I wanted to help transgender women step into their inner selves by loving their outer selves more fully. The plastic surgeon you choose should combine an eye for detail, an exceptional knowledge of facial anatomy, and intuitive people skills to help trans women look like themselves as well as feminine.
How much does facial feminization surgery cost?
How much facial feminization surgery will cost varies based on how many component procedures are involved, where you have it done, and who you have it done by. FFS can cost anywhere between $15,000 – $50,000+. If cost is a discouraging factor, we wholeheartedly advise you to have an initial consultation with a facial feminization surgeon anyway, because they likely have financing options available, or can offer less expensive alternatives that give you similar, if less permanent, results. FFS isn't cheap; it's true. However, investing in yourself and your own happiness is never a bad investment, and a top FFS plastic surgeon should always be happy to work with you on cost and tailor a customized solution that is within your means.
How long does it take to heal from facial feminization surgery?
Facial feminization surgery healing times will be different for every patient, but understand that this is major and invasive facial surgery that involves general anesthesia for many hours. Depending on your age and general health, you may need to remain inpatient at the surgery center overnight or for a couple of days.
You will need an adult caretaker at home to assist you for the first week following surgery. You will be able and encouraged to walk as much as you can as soon as you feel up to it. For most people, this is around day 3 or 4. As much as you can for the first 10-14 days keep your head upright and elevated to reduce swelling, and consider sleeping in a recliner. Most patients find that they are comfortable and recovered enough to resume work at a desk job after about 1-2 weeks, though you may work from home sooner as long as you're feeling up to it and your surgeon gives you the go-ahead.
Follow all of your surgeon's aftercare instructions to the tee, and use ice or cold compresses when and how much you're told to. Avoid strenuous activities or exercise for about 6 weeks to 2 months in order to avoid complications from accidental injuries, high blood pressure, or excessive bleeding. You'll also need to avoid alcohol, tobacco, blood-thinners, and NSAID pain relievers for a while before and after your procedure. Your surgeon will give you more detailed pre-op and post-op instructions.
The final results of facial feminization surgery may take about a year to settle in permanently, but at the 3 to 4 month mark, your face will look basically how it's going to look. Initial healing and the majority of swelling should be resolved within about 6 weeks at the latest, and at that point, most patients already love their results and have a new lease on life.
How should I choose a surgeon for facial feminization?
You should go with the surgeon who makes you feel the most comfortable, cared about, and listened to. As a woman herself, Dr. Sturm does feel she has a unique advantage and a better understanding of patients' desired outcomes as far as the look they are going for. But the most important things to consider in choosing an FFS surgeon are always experience, credentials, commendations, and before-and-after photos of comparative patients.
Your face is the most personal part of your body. It's what you greet the rest of the world with every day. Be selective about who you trust it to, and shop around not just for AN FFS surgeon, but THE FFS surgeon, who specifically feels right to you. Any quality plastic surgeon will treat you with genuine care and respect — physically, emotionally, and spiritually. Choose a facial feminization surgeon who treats you like a real and whole person; not just a blank canvas or their next paycheck.
Do I need a facial feminization surgery doctor near me?
If you are interested in facial feminization surgery, you may want to travel to a top practice just to ensure you have one of the top-rated specialists in FFS working on and for you. If you want to see me, know that I'm one of the most awarded facial plastic surgeons in Texas and indeed the entire country. I'm known internationally for my pioneering work and research in facial cosmetic procedures. It is not at all uncommon for patients to fly in from elsewhere to have me do their facial feminization surgery. Whether you live in the Houston area or anywhere else, please never hesitate to reach out to me with questions or inquiries about FFS. I truly want to hear from you, get to know you, and see if I can help. My patients aren't just clients — they're our family.

Have questions? I'd love to help.
Dr. Angela Sturm is a double-board certified facial plastic surgeon with certifications with the American Board of Otolaryngology – Head and Neck Surgery and the American Board of Facial Plastic Surgery. Dr. Sturm's meticulous nature makes for exceptional results and satisfied patients. Dr. Sturm was named Texas Monthly's Super Doctors Rising Star in 2016-2017, Texas Monthly's Super Doctor in 2018-2019, H Texas Magazine's Top Doc in 2013-2018, Top Doc by Houstonia magazine in 2016-2018, Houston Business Journal's People on the Move and 40 under 40, Blazing Star Award by Texas Women's Chamber of Commerce, Top Women in Business, one of the Top 30 Influential Women of Houston, Best Female Cosmetic Surgeon in Out Smart, and given the Patients' Choice Award, On Time Doctor Award and Compassionate Doctor Award by Vitals.com.