The age at which you should get a mini facelift depends on your aging process. I've done mini facelifts on people in their 40s all the way up to their mid-60s and later. This is the best for people whose mid-face has descended from the cheeks to the jawline but their neck is in good condition, and their brows are in a good position.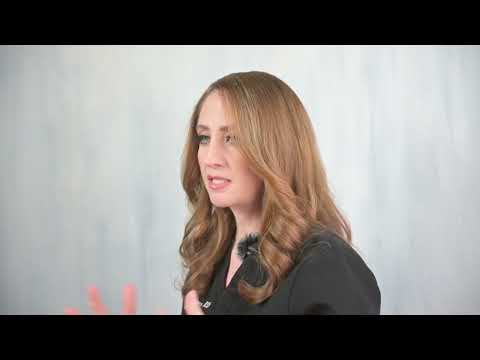 How much younger will I look after a mini facelift?
Most people look 5 to 10 years younger after a mini facelift.
What's the difference between a mini facelift and a full facelift?
The difference between a mini facelift and a full facelift is dependent on your surgeon. Different surgeons have different definitions for each.
Some surgeons define a full facelift as a brow lift with a facelift. Personally, I define a full facelift as a lift to the mid-face or cheek, jawline and neck. It's like a lower facelift and neck lift combined, but everyone has a different approach.
A mini facelift for most surgeons means lifting the middle part of the face, which is the cheeks, nasolabial folds, marionette lines, jawline, but doesn't include the neck, therefore the mini facelift is a shorter procedure. The incision is a bit shorter and the recovery is about half of the time of a full facelift.
How many years does a mini facelift last?
The length of time a mini facelift lasts depends on how the surgeon performs the procedure. It can vary from three years up to 10 years or more. The way I do my mini facelift, is the exact same way I do a full facelift. I just don't do the neck.
I use the same number of sutures as I do in a full facelift, placed deep and I lift the deeper structures just like I would in a full facelift, but I don't make the incision quite as long. My mini facelift will last just as long as a full facelift.
Some surgeons will do a mini facelift using only a few sutures, making it a very quick procedure, but it may only last three to five years. So, it's worth asking how your surgeon performs a mini facelift
Are mini facelifts worth it?
I personally believe that mini facelifts are well worth it. A lot of people are finding that the non-surgical facelifts don't quite hold up and are not giving them the results they want. Many patients wish they saved their money and time and got a mini facelift for more rejuvenation that lasts longer.
Have questions?
Call or email any time. I'd sincerely love to hear from you.
(281) 336-9300
About Dr. Angela Sturm
Dr. Angela Sturm is a double-board certified facial plastic surgeon with certifications with the American Board of Otolaryngology – Head and Neck Surgery and the American Board of Facial Plastic Surgery. Dr. Sturm's meticulous nature makes for exceptional results and satisfied patients. Dr. Sturm was named Texas Monthly's Super Doctors Rising Star in 2016-2017, Texas Monthly's Super Doctor in 2018-2019, H Texas Magazine's Top Doc in 2013-2018, Top Doc by Houstonia magazine in 2016-2018, Houston Business Journal's People on the Move and 40 under 40, Blazing Star Award by Texas Women's Chamber of Commerce, Top Women in Business, one of the Top 30 Influential Women of Houston, Best Female Cosmetic Surgeon in Out Smart, and given the Patients' Choice Award, On Time Doctor Award and Compassionate Doctor Award by Vitals.com.