There are two different causes of a pollybeak deformity of the nose, which is a fullness that is just above the tip. We call that a super tip. One of the causes is a soft tissue pollybeak deformity in which if you've had a rhinoplasty procedure and too much of the structure under the cartilage was taken out. If your skin is on the thicker side, scar tissue may form in that space creating this fullness.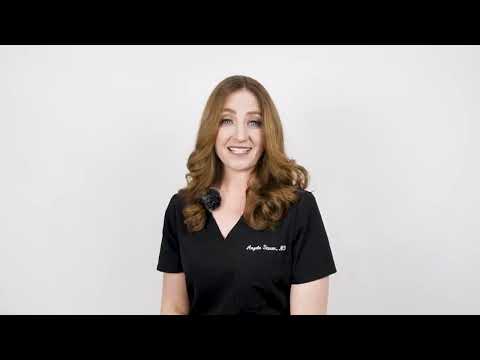 The other cause is a cartilaginous pollybeak deformity. This is when a bump in the bridge is taken down during rhinoplasty and the surgeon only reduces the bony part, but doesn't reduce the cartilaginous part well enough. After surgery there will be swelling, so the nose may look straight for a while. Over time though, as the swelling at the top of the nose goes down, the part above the tip stays swollen.
Can a pollybeak deformity be fixed?
A pollybeak deformity can be fixed. The way we fix it depends on what's causing it. If it's caused by a soft tissue deformity we use Kenalogor 5-FU injections. These injections will reduce the fullness or make it look better. If you are a year or more out from having your surgery, we will look at surgical options to fix this.
If you have a cartilaginous pollybeak deformity, this is something that needs to be fixed with surgery. We have to go in and reduce more cartilage. Also, most of the time you don't have enough support in your tip, so it droops, causing the area above it to look more like a bump.
How common is a pollybeak deformity?
A pollybeak deformity is not that common and it shouldn't be because it's often caused by a faulty rhinoplasty. This is something that brings patients to my office. They've had rhinoplasty somewhere else and come to us to fix it.
When does the pollybeak deformity appear?
The appearance of a pollybeak deformity depends on the cause of the deformity. Since you'll most likely have swelling for at least the first month post surgery, you're probably not going to see it for the first one to three months.
Have questions?
Call or email any time. I'd sincerely love to hear from you.
(281) 336-9300
Read More
About Dr. Angela Sturm
Dr. Angela Sturm is a double-board certified facial plastic surgeon with certifications with the American Board of Otolaryngology – Head and Neck Surgery and the American Board of Facial Plastic Surgery. Dr. Sturm's meticulous nature makes for exceptional results and satisfied patients. Dr. Sturm was named Texas Monthly's Super Doctors Rising Star in 2016-2017, Texas Monthly's Super Doctor in 2018-2019, H Texas Magazine's Top Doc in 2013-2018, Top Doc by Houstonia magazine in 2016-2018, Houston Business Journal's People on the Move and 40 under 40, Blazing Star Award by Texas Women's Chamber of Commerce, Top Women in Business, one of the Top 30 Influential Women of Houston, Best Female Cosmetic Surgeon in Out Smart, and given the Patients' Choice Award, On Time Doctor Award and Compassionate Doctor Award by Vitals.com.