There are many different causes of hyperpigmentation, which is the darkening of the skin, such as sunspots or melasma. Spending a lot of time in the sun is one of the main causes of sunspots, while hormonal changes are the cause of melasma.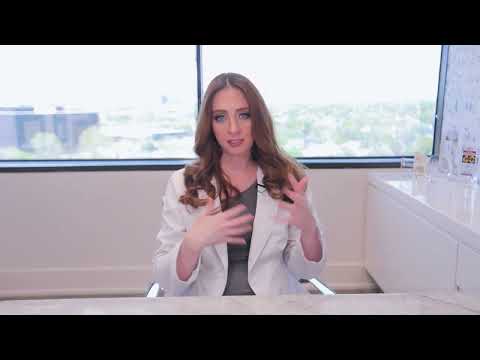 What is the best thing for hyperpigmentation?
The best thing for hyperpigmentation depends on the type. For sunspots, treatments such as peels, lasers, skincare products, and prescription products can help. However, if you have melasma, you'll want something that uses little to no heat, such as a prescription hydroquinone cream prescribed by a dermatologist or a facial plastic surgeon. There are also over-the-counter drugs that are strong enough to make a difference. Low energy lasers are another option when performed by your dermatologist or a plastic surgeon.
For hyperpigmentation caused by trauma to the skin, nonablative fractional lasers work very well. The Q-Switch laser is a top choice, depending on your skin type and your skin tone.
A less invasive method of getting rid of hyperpigmentation is by using creams. They may not be as useful for people who have sun damage but they can lighten other spots. If you do have new hyperpigmentation, you should get a full-body check by a dermatologist to rule out any medical conditions.
How does laser skin resurfacing help hyperpigmentation?
Laser skin resurfacing using CO₂ or a YAG laser, takes off the top layer of skin, allowing new skin to grow. These lasers actually take off the superficial hyperpigmentation and as you grow new skin, it will be lighter and have less pigmentation. Some hyperpigmentation can be very deep in the dermis and in those cases, the darkness may not go away completely, but it will be a whole lot lighter.
Skin resurfacing with a nonablative fractional laser will skin turnover. With this method, we put down a pattern of laser points on your skin that your body then heals, causing a turnover of skin cells. Over a course of 3-5 treatments, sometimes six or more, we can turn over all of the skin, lightening it and evening out pigmentation.
Have questions? I'd sincerely love to hear from you.
Call me at (281) 336-9300
Dr. Angela Sturm is a double-board certified facial plastic surgeon with certifications with the American Board of Otolaryngology – Head and Neck Surgery and the American Board of Facial Plastic Surgery. Dr. Sturm's meticulous nature makes for exceptional results and satisfied patients. Dr. Sturm was named Texas Monthly's Super Doctors Rising Star in 2016-2017, Texas Monthly's Super Doctor in 2018-2019, H Texas Magazine's Top Doc in 2013-2018, Top Doc by Houstonia Magazine in 2016-2018, Houston Business Journal's People on the Move and 40 under 40, Blazing Star Award by Texas Women's Chamber of Commerce, Top Women in Business, one of the Top 30 Influential Women of Houston, Best Female Cosmetic Surgeon in Out Smart, and given the Patient's Choice Award, On Time Doctor Award and Compassionate Doctor Award by Vitals.com.