If the goal of resurfacing is skin tightening and collagen stimulation, laser skin resurfacing offers generally better results than a chemical peel. Chemical peels and laser resurfacing are two different ways to get to the same end-point. The idea of both are to exfoliate the skin to improve skin texture, wrinkles, sun damage and brown spots. There are almost endless types of both chemical peels and lasers that target skin texture, pigmentation or both. The choice of which is ideal for you depends on your skin type, what you want to address, your downtime and your goal. Here's a quick guide.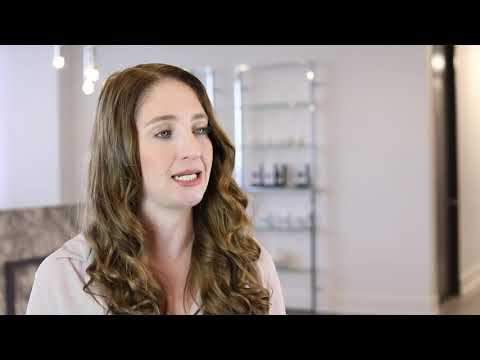 How long do the effects of laser skin resurfacing last?
Laser skin resurfacing results last a lifetime but the laser does not stop the effects of time. Your skin will continue to age as time marches on. The best way to keep your skin looking youthful is to protect it from the sun with at least 30 SPF combination sunblock and sunscreen, wear hats when in direct sunlight, and avoid stress, smoking, dehydration and excessive drinking. Always wash your face before bed and use a nourishing moisturizer. Vitamin C and hyaluronic serums are also great for brightening and plumping the epidermis. Weekly exfoliation and facials are also great ways to remove dead skin cells, allowing newer skin to emerge.
How long does a chemical peel last?
A chemical peel is permanent, but the new outer layer of skin will still be vulnerable to the effects of the environment and aging. Think of a chemical peel as a deep exfoliation of the outer layer of skin. As time goes on, your skin will continue to age which is why regular chemical peels are a great idea to keep you looking fresh and to help ward off aging. As mentioned above, prevention is the best medicine. The sun and internal stress are the two main contributors to skin aging. Make sure to wear sunscreen and take the same precautions as with a laser to maintain your investment in your new, fresh skin.
Does laser skin resurfacing really work?
Laser skin resurfacing does really work for improving skin texture, diminishing wrinkles, improving skin texture and tone, treating crows feet, dark spots and improving acne scars. The laser removes the sun damaged skin allowing for the fresher, more youthful skin to remerge. Sun damage and hyperpigmentation are improved while sagging and wrinkling skin is tightened.
I use both non-ablative or ablative lasers to treat my patients. They work differently to reach similar goals. Non-ablative lasers require less downtime but may require multiple treatments while ablative lasers are typically a one time treatment with longer downtime. Non-ablative lasers heat the underlying layers of skin without destroying the top layer of skin. As collagen is stimulated, cell turnover increases, bringing fresh new skin to the surface. There is less redness and swelling following this procedure versus post-ablative laser treatment. Ablative lasers remove the top layer of skin as they heat the underlying layers of skin.
The choice in laser is dependent on the patient's needs and lifestyle. For those who can't afford the downtime of an ablative laser treatment, the non-ablative lasers are a great choice. Non-ablative lasers are also a better choice for patients who do not have as much wrinkling or sagging, and are more concerned with sun damage, hyper-pigmentation, melasma, skin tone and texture, and/or acne scars. For my patients who have moderate aging and would rather a one- treatment solution, I recommend an ablative laser. As long as the patient can recover at home for at least 2 weeks, this treatment will take years of their appearance. In general, the downtime correlates with the result. The more downtime you have, the more dramatic of a result we can achieve.
Prepping for either treatment is important to the success of the procedure. Open wounds, breakouts or infections need to be resolved before any laser treatment. I always require that my patients discontinue use of any retinoids for at least two weeks before the procedure. For those prone to cold sores, I prescribe a preventative medication to be used prior to and after the treatment.
Is laser skin resurfacing painful?
Non-ablative lasers are minimally painful. When I perform non-ablative laser skin resurfacing I use a very effective numbing cream to ensure my patient's comfort. Most patients say that the procedure is much more comfortable than they thought it would be!
For fully ablative CO2 laser resurfacing, IV sedation or general anesthesia is required. Therefore, there is no pain during the procedure. After the procedure, I apply a covering over the skin for three days that acts like a "second-skin" and keeps it moisturized and from being uncomfortable. The areas that aren't covered, like the nose and mouth, feel like a sunburn for the evening after the procedure, then do not have any discomfort.
Post treatment pain varies according to which laser was used. For nonablative laser resurfacing, over the counter pain medication is sufficient in alleviating any discomfort, if that is even needed. Most people do not need any pain medication. Using ice and cool air for the first day is useful. For ablative laser resurfacing, pain medications are available, but not usually needed.
How much does laser skin resurfacing cost?
Laser skin resurfacing ranges between $600 to $6000 in Houston. It largely depends on areas treated and types of laser used along with your choice in physician. After a consultation, I can better assess your needs and recommend which laser procedure is best for you along with a quote on cost.
Have questions? I'd sincerely love to hear from you.
Dr. Angela Sturm is a double-board certified facial plastic surgeon with certifications with the American Board of Otolaryngology – Head and Neck Surgery and the American Board of Facial Plastic Surgery. Dr. Sturm's meticulous nature makes for exceptional results and satisfied patients. Dr. Sturm was named Texas Monthly's Super Doctors Rising Star in 2016-2017, Texas Monthly's Super Doctor in 2018-2019, H Texas Magazine's Top Doc in 2013-2018, Top Doc by Houstonia Magazine in 2016-2018, Houston Business Journal's People on the Move and 40 under 40, Blazing Star Award by Texas Women's Chamber of Commerce, Top Women in Business, one of the Top 30 Influential Women of Houston, Best Female Cosmetic Surgeon in Out Smart, and given the Patient's Choice Award, On Time Doctor Award and Compassionate Doctor Award by Vitals.com.