A Hollywood carbon peel is a facial that we do with a Q-Switched laser. The way we do this procedure is by applying a carbon mask and then making one pass with the laser. This is picked up by pigment in the carbon mask and that sinks the mask down into your pores. We then do multiple passes which helps remove the carbon. Those are the passes that are really fun to watch where we can see the peel actually come off as it heats up that skin really gently around it.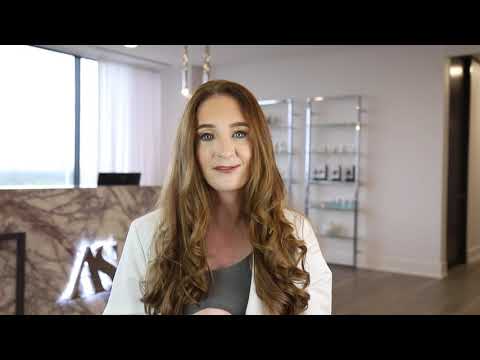 What this peel does is remove all the gunk that's inside your pores by pulling it up and out while resurfacing your skin really lightly. Since it's picked up by the actual carbon itself and not your skin, this can be performed on all skin types. It provides great exfoliation resulting in skin that feels smoother and looks dewey for a couple of weeks, at least.
Is the Hollywood carbon peel worth it?
I love the Hollywood carbon peel. I think it's a really great glow up right before an event just to make yourself feel like you haven't been wearing a mask for about a year and a half. It really makes your skin look better. This treatment is very quick, lasting only about 30 minutes. If you do multiple treatments, it actually helps improve your pigmentation.
With the first treatment, you may or may not see that much difference in pigmentation, but after several treatments you'll see dark spots start to lighten. Your skin tone improves and your skin looks better overall.
How much does a carbon peel cost?
A carbon peel can range from $150 to $300, depending where you are located. That's iin the range of a really good facial, which is kind of what you're getting as it does a thorough job of cleaning out your pores. Most people choose this peel to do on a monthly basis or a quarterly basis for a continued glow up.
If you have questions, call or email, any time. I help people like you every day and I'd love to talk.
Have questions? I'd love to help.
Read More
About Dr. Angela Sturm
Dr. Angela Sturm is a double-board certified facial plastic surgeon with certifications with the American Board of Otolaryngology – Head and Neck Surgery and the American Board of Facial Plastic Surgery. Dr. Sturm's meticulous nature makes for exceptional results and satisfied patients. Dr. Sturm was named Texas Monthly's Super Doctors Rising Star in 2016-2017, Texas Monthly's Super Doctor in 2018-2019, H Texas Magazine's Top Doc in 2013-2018, Top Doc by Houstonia magazine in 2016-2018, Houston Business Journal's People on the Move and 40 under 40, Blazing Star Award by Texas Women's Chamber of Commerce, Top Women in Business, one of the Top 30 Influential Women of Houston, Best Female Cosmetic Surgeon in Out Smart, and given the Patients' Choice Award, On Time Doctor Award and Compassionate Doctor Award by Vitals.com.