A string facelift is something that I don't do, but it is done with dissolvable threads that are placed under the skin to lift the skin and anchor it to structures higher up in the hairline and around the jawline.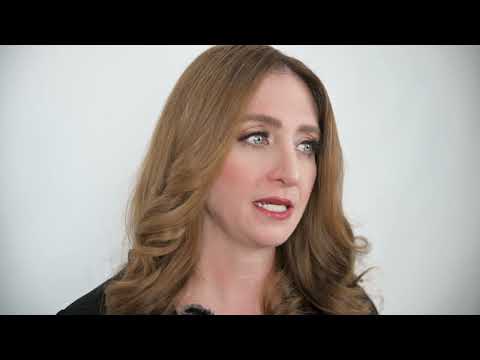 How long does a string facelift last?
The length of time that a string facelift lasts varies. Once the numbing and swelling is gone, which can last a few months, most patients have reported not seeing any results. For other people, they get results that last up to a year.
What is the downside of a thread facelift?
The downside to a thread facelift is that we're not removing any skin. We're not lifting the deep tissue. The lift is only in skin deep, so it's not going to be as good as a surgical lift. Also, since the skin has to go somewhere, there can be bunching.
You can also have things like extrusion, infection, or be able to feel where the threads are. The threads create scar tissue, which can make surgery harder if you do end up going in for a surgical facelift.
So for me, there are a lot of downsides to the thread facelift. You just don't get that much of a lift. It doesn't last that long, and there are a lot of risks with it.
Can you feel facial threads?
You shouldn't be able to feel facial threads, but I have seen patients who can feel where the threads have been placed. Even though they dissolve over time, what they're doing is creating scar tissue to hold the tissue up where you want it to be. So, these patients might be feeling scar tissue rather than the thread itself if it's been long enough since they were inserted.
Have questions?
Call or email any time. I'd sincerely love to hear from you.
(281) 336-9300
About Dr. Angela Sturm
Dr. Angela Sturm is a double-board certified facial plastic surgeon with certifications with the American Board of Otolaryngology – Head and Neck Surgery and the American Board of Facial Plastic Surgery. Dr. Sturm's meticulous nature makes for exceptional results and satisfied patients. Dr. Sturm was named Texas Monthly's Super Doctors Rising Star in 2016-2017, Texas Monthly's Super Doctor in 2018-2019, H Texas Magazine's Top Doc in 2013-2018, Top Doc by Houstonia magazine in 2016-2018, Houston Business Journal's People on the Move and 40 under 40, Blazing Star Award by Texas Women's Chamber of Commerce, Top Women in Business, one of the Top 30 Influential Women of Houston, Best Female Cosmetic Surgeon in Out Smart, and given the Patients' Choice Award, On Time Doctor Award and Compassionate Doctor Award by Vitals.com.