Whether a nose job is good or bad is very subjective and based on individual opinion. What one person may consider a bad nose job, someone else may not. There's a lot that goes into a nose job and the results revolve around two main factors; form and function. Here's a quick guide.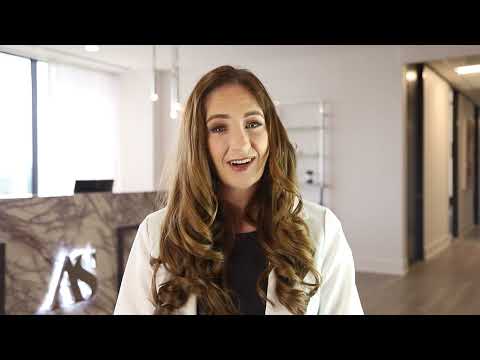 If a patient's nose looks worse after surgery than what they came in with, that's a problem with form. If someone's breathing is worse after surgery they'r having a problem with function. This is when I get patients coming in from other surgeons requesting a consultation for a revision rhinoplasty.
It's important to realize that a large part of cosmetic surgery is communication between the patient and surgeon. If I give a patient a beautiful nose but it's not the nose they wanted, they are not going to like it, even though other people might look at it and say that it's beautiful. It's important to communicate what you want and for the surgeon to understand the expectations of the patient. Most people come in for deviations, bumps, asymmetries, differences within the nostrils, and more. Some issues are more difficult to fix than others, and as a surgeon, it is my responsibility to set the patient's expectations based on their individual nose characteristics and the goal.
How long should I wait for revision rhinoplasty?
In general, we say wait about a year between having rhinoplasty and having revision rhinoplasty. This is because there is a lot of swelling within the nose that can persist during that first year. You can see changes day to day, week to week, especially during the first mont, but after about three months, 80 to 90% of the swelling goes down. The nose then continues to heal and change throughout the year.
We don't want to do another surgery before we really know what the final result is going to be. This can cause inflammation on top of inflammation, possibly causing scarring or healing issues Another thing is skin mobility. If we try to re-adjust the tip too soon and your skin is still really hard and swollen, the tip won't move the way that we want it to. After about a year or or so, the skin will soften up a lot and we will be able to achieve more with surgery.
Is revision rhinoplasty more expensive?
Revision rhinoplasty tends to be more expensive than a first time rhinoplasty because it's a lot more complicated due to scar tissue. There are changes that occur in the anatomy after the first surgery that we don't know about until we get in there and see what the previous surgeon has done.Then we have to reconstruct to get the desired results. In some cases, cartilage that we normally use for grafting may no longer be present in the nose. For example, I typically use the septum, the divider between the two sides inside your nose, for grafting. It's easy because we are just taking cartilage from one part of the nose and putting it in another part of the nose.
However, if you've had surgery before, the other surgeon may have already harvested that cartilage and it may not be available to me for grating, so I'll need to look at other areas, such as the ears or ribs. This makes for a longer and more complicated surgery. These are things that can add to the cost of a revision rhinoplasty and is why it's really important to find a surgeon that does a lot of rhinoplasties when you go in for your first surgery. That will help ensure that this is your last rhinoplasty, but if you have already had a nose surgery and are considering a revision it will be a bit more expensive. I can't say enough how absolutely imperative it is that you find somebody that does revisions all the time because it is more complicated.
Have questions? I'd sincerely love to hear from you.
Call me at (281) 336-9300
About Dr. Angela Sturm
Dr. Angela Sturm is a double board-certified facial plastic surgeon with certifications with the American Board of Otolaryngology – Head and Neck Surgery and the American Board of Facial Plastic Surgery. Dr. Sturm's meticulous nature makes for exceptional results and satisfied patients. Dr. Sturm was named Texas Monthly's Super Doctors Rising Star in 2016-2017, then Texas Monthly's Super Doctor in 2018-2019, H Texas Magazine's Top Doc in 2013-2018, Top Doc by Houstonia magazine in 2016-2018, Houston Business Journal's People on the Move and 40 under 40, Blazing Star Award by Texas Women's Chamber of Commerce, Top Women in Business, one of the Top 30 Influential Women of Houston, Best Female Cosmetic Surgeon in Out Smart for multiple years in a row, Top 25 Beautiful People in Houston, and given the Patients' Choice Award, On Time Doctor Award and Compassionate Doctor Award by Vitals.com.