The best treatment for skin tightening is by far the facelift, but this is a surgical procedure and has some downside and risks. It gives the best results that you will see right away and it lasts at least 10 years or more.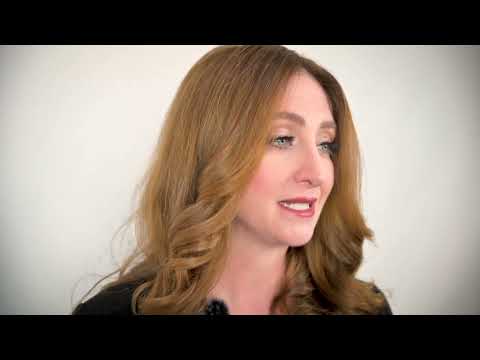 If you don't want much downtime, there are a lot of different non-surgical treatments for skin tightening. The best right now is Morpheus8. It gives you significant skin tightening with little downtime. Non-surgical procedures will not give you a surgical result, though Morpheus8 will give you a noticeable change, and it helps with the skin texture as well.
How long does loose skin take to tighten?
With a facelift, loose skin is tightened during surgery and after two weeks recovery time, the skin will continue to improve over the first one to three months. If you go the non-surgical route, the length of time it takes your skin to tighten is dependent on collagen stimulation, which can take at least three months to see the difference, sometimes even a year, depending on the surgical treatment.
How can I tighten my skin naturally?
There are not many good ways to tighten your skin naturally to where you will see a difference. A balanced diet, staying hydrated, applying sunscreen, and using moisturizer will all help ward off loose skin but won't do much to tighten skin that's already loose.
Some people swear by face exercises, supplements, and massages, and your skin may look a bit better but none of those methods really provide significant or long lasting results.
What is the newest skin-tightening procedure?
The newest skin tightening procedure right now is Morpheus8. This is a microneedling device with radio frequency that applies heat to different layers of the skin to stimulate collagen and tighten skin.
Have questions?
Call or email any time. I'd sincerely love to hear from you.
(281) 336-9300
About Dr. Angela Sturm
Dr. Angela Sturm is a double-board certified facial plastic surgeon with certifications with the American Board of Otolaryngology – Head and Neck Surgery and the American Board of Facial Plastic Surgery. Dr. Sturm's meticulous nature makes for exceptional results and satisfied patients. Dr. Sturm was named Texas Monthly's Super Doctors Rising Star in 2016-2017, Texas Monthly's Super Doctor in 2018-2019, H Texas Magazine's Top Doc in 2013-2018, Top Doc by Houstonia magazine in 2016-2018, Houston Business Journal's People on the Move and 40 under 40, Blazing Star Award by Texas Women's Chamber of Commerce, Top Women in Business, one of the Top 30 Influential Women of Houston, Best Female Cosmetic Surgeon in Out Smart, and given the Patients' Choice Award, On Time Doctor Award and Compassionate Doctor Award by Vitals.com.