The longest lasting Juvederm for lips is Juvederm Ultra and Juvederm Ultra Plus. They last about the same length of time, so it's just a matter of patient preference regarding texture. One is a little more firm and lasts about nine months, plus or minus, with some people being able to get a full year out of it. For other people, it lasts closer to six to nine months. The length of time really depends on a patient's metabolism and how they metabolize the particular enzyme in hyaluronic acid. If you work out a lot you may burn it off more, and if you move your mouth a lot, such as talking, and using big expressions, you may notice that it wears off sooner.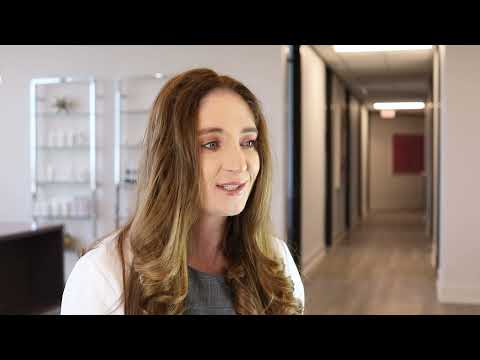 Which Juvederm lasts the longest?
Juvederm Voluma lasts the longest of all the Juvederm products. It is very thick and is great for building and creating volume. Voluma is beautiful for the cheeks and jawline, and can even be used to treat marionette lines. However, since it's so thick, I don't recommend using it in the lips because it can be too firm, resulting in it being more visible and appearing unnatural.
Which Juvederm is best for lips?
Choosing the best Juvederm for lips can be tricky because a lot depends on the shape and fullness of your existing lips and your ultimate goal. There are a lot of different things you can do with lips. It's not a one size fits all type of injection. Some people want a very subtle look with little volume, while some want more definition in the lip borders, and others might want more of a pout, but not necessarily so much volume that anyone would ever notice that they've had their lips done. For a more subtle look, I suggest a very soft, very smooth filler like Juvederm Volbella or Vollure. If you have larger lips or you're starting with a medium lip, but want more volume, I would suggest Juvederm Ultra or Juvederm Ultra Plus and then add to it if more volume is needed. However, if a patient has tiny little lips like mine, it's not advisable to add a lot of volume all at once. I like to take it in steps, starting with the softer, smoother fillers like Juvederm Vollure and then moving up to Juvederm Ultra or Juvederm Ultra Plus next time.
Which product I use really depends on your current lips and how dramatic you want to go.
What is the best permanent lip filler?
I'll be honest, I do not offer permanent lip filler, and while lip implants do exist, I don't like them. You can see them and you can feel them. They are way too firm, and if you kiss, you can both feel it. I've removed lip implants due to infection where they've eroded through. You could actually see the implant sticking out the side of the lip. That's just not a cute look for me.
There are some long lasting options such as fat injections and Alyderm. With fat injections I take fat from another part of your body and inject it in the lips. The plus side is that, if you love it, it sticks around for maybe ten to fifteen years. It may not be permanent but that's really great longevity. On the flip side. If you don't love it, then you only have to deal with it for ten to fifteen years and not a lifetime. The thing about fat transfer is that you're moving the fat without its own blood supply, so you may have a small blob of fat that lives and another blob that doesn't, resulting in a little bit of bumpiness, especially in the lips, where it can be more visible.
Then there's Alyderm. It's a man-made second layer of skin, like the dermis, that is actually created in a lab. It comes in a sheet that you can roll up and create any shape and volume that's desired. It feels a little squishy, almost like filler, but it's not injected with a needle. Alyderm is considered a surgical procedure where I make tiny little incisions under the mucus of the lips to insert the product. When the incisions heal they are not visible and the result is volume over time.
Alyderm and fat injections do cause the lips to swell quite a lot. but it only lasts about a month. For this reason, it might be a good idea to have this procedure done while we are all still wearing masks, or to do it at a time when you don't have to be in front of anyone. The resulting volume from Alyderm, once swelling goes down, is quite incredible for some people and more subtle in others, lasting anywhere between five to ten years, but everyone's different.
A more permanent option is the lip lift. While this procedure only addresses the upper lip lip, it can provide volume and lift. The incision is placed under the nose, then the lip is lifted resulting in seeing more of the red lip. This is a permanent change. It addresses a lot of things about aging, such as the length between the nose and lip and allowing more of your teeth to show.
If a patient is interested in permanent lip filler, these are all the things that I talk to them about to help them make an informed incision and for them to get the look they want without it being permanent and something they might regret later.
If you have questions, call or email any time. I help people like you every day and would love to talk.
Have questions?
Call or email any time. I'd sincerely love to hear from you.
(281) 336-9300
Read More
About Dr. Angela Sturm
Dr. Angela Sturm is a double-board certified facial plastic surgeon with certifications with the American Board of Otolaryngology – Head and Neck Surgery and the American Board of Facial Plastic Surgery. Dr. Sturm's meticulous nature makes for exceptional results and satisfied patients. Dr. Sturm was named Texas Monthly's Super Doctors Rising Star in 2016-2017, Texas Monthly's Super Doctor in 2018-2019, H Texas Magazine's Top Doc in 2013-2018, Top Doc by Houstonia magazine in 2016-2018, Houston Business Journal's People on the Move and 40 under 40, Blazing Star Award by Texas Women's Chamber of Commerce, Top Women in Business, one of the Top 30 Influential Women of Houston, Best Female Cosmetic Surgeon in Out Smart, and given the Patients' Choice Award, On Time Doctor Award and Compassionate Doctor Award by Vitals.com.