A tracheal shave can adversely affect your voice if an inexperienced surgeon performs the surgery. A tracheal shave is typically requested by patients wanting to reduce the size of their Adam's apple. Here's a quick guide.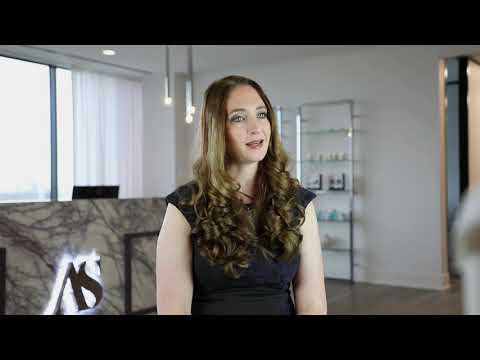 Does a tracheal shave affect my voice?
Yes, a tracheal shave can adversely affect your voice if the surgery is performed by an inexperienced surgeon. It is a surgery that requires both precision and skill in order to preserve the voice while altering its physical size. The Adam's apple, or larynx, is the prominent part of the thyroid cartilage, which houses the vocal cords, and contrary to popular belief, both genders have one. It's just that during puberty the larynx grows larger in boys than girls. This is why teen boys often go through a period of time where their voices crack and squeak, which doesn't settle down until their larynx is done growing.
This larger larynx is responsible for men having deeper voices and the vocal cords insert on the inside of the thyroid cartilage, so it makes sense that shaving down the Adam's apple could result in a voice change if done too aggressively. The surgery is most often requested by transwomen to help them achieve the body they identify with, but many cis women and cis men request this surgery as well if they feel their cartilage is too prominent. The problem that can arise with the removal of too much cartilage is the voice becoming chronically hoarse. This is a hard thing to correct, so getting it right the first time is very important. On the flip side, if the surgeon doesn't remove enough cartilage, you could continue to have a prominent Adam's Apple.
How much does a tracheal shave cost?
The cost of a tracheal shave in Houston is between $3000 and $5000. Some health insurance providers cover this procedure under the category of facial feminization surgery. We also offer financing options to help you achieve your goals.
What is recovery like after a tracheal shave?
Recovery after a tracheal shave includes some swelling and bruising that can last from 2 to 4 weeks, but physical activity can be resumed at about a week. Most people are able to go back to work or school in a week, if not before. Some patients worry about swelling in their throat, thinking it might affect their breathing, but fear not, your trachea is strong enough to keep your airways open. You may also feel as though you have a sore throat, especially when talking and swallowing, which can last up to a week. I recommend a soft food or liquid diet at least for the first few days. I also advise against raising your voice, shouting, or singing for the first two weeks. Your voice may be hoarse and your voice range might be diminished, but this is just temporary and typically lasts only about 3 weeks.
The procedure itself only takes about an hour and is done on an outpatient basis under general anesthesia.I advise my patients to stop smoking or vaping and to cease all aspirin and ibuprofen products a week before surgery. I create a small incision horizontally under the chin which hides it in a crease in the skin. This is called the indirect approach as opposed to the direct approach where some surgeons make an incision in front of the throat where the thyroid cartilage is located. This can cause a visible scar that can stick to the remaining cartilage under the skin and moves with while talking or swallowing.
During the procedure, I use a scope to visualize your vocal cords and mark their exact location on the thyroid cartilage before any cartilage has been removed. This allows me to take the right amount out, while protecting your vocal cords. It is then that the shaving begins in a slow and methodical way, making sure to only remove what is necessary to achieve the desired aesthetic. The incision is then closed up and the patient awakened. It's a quick procedure and one that I often include as part of facial feminization, when neededt. If proper pre-op and post-op protocols are followed, healing time is quicker and less painful, producing a smooth elegant neck.
Do I need a tracheal shave plastic surgeon near me?
If you're in the Houston area and need a tracheal shave, you've come to the right place. The best results are always achieved when you have the procedure done by a board certified facial plastic surgeon. I'm one of the most highly decorated plastic surgeons in Texas, known internationally for my pioneering work and research in facial aesthetic procedures. I've had patients fly in from all over the country to have me perform their cosmetic procedures. Please reach out to me by contacting my office to learn how I can help you to attain a higher quality of life.
Have questions? I'd sincerely love to speak with you.
Read More
About Dr. Angela Sturm
Dr. Angela Sturm is a double-board certified facial plastic surgeon with certifications with the American Board of Otolaryngology – Head and Neck Surgery and the American Board of Facial Plastic Surgery. Dr. Sturm's meticulous nature makes for exceptional results and satisfied patients. Dr. Sturm was named Texas Monthly's Super Doctors Rising Star in 2016-2017, Texas Monthly's Super Doctor in 2018-2019, H Texas Magazine's Top Doc in 2013-2018, Top Doc by Houstonia Magazine in 2016-2018, Houston Business Journal's People on the Move and 40 under 40, Blazing Star Award by Texas Women's Chamber of Commerce, Top Women in Business, one of the Top 30 Influential Women of Houston, Best Female Cosmetic Surgeon in Out Smart, and given the Patient's Choice Award, On Time Doctor Award and Compassionate Doctor Award by Vitals.com.