The best way to make eye bags go away is with surgery. There are a lot of different creams and serums out there, but they are not permanent. If you want your eye bags gone permanently, then surgery is the only way.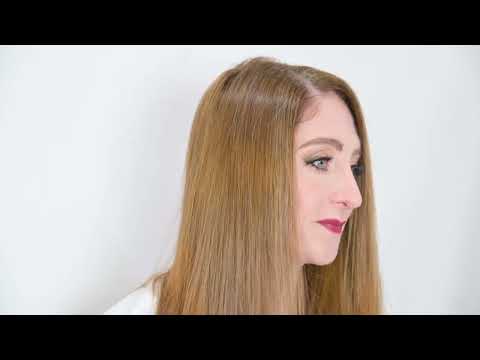 What causes eye bags?
Eye bags are genetic and occur when the fiber span between the eyelashes and the orbital rim (the bone around your eye) is not as strong as it is in other people. Over time, you may see some of the fat that protects your eyes, bulging out and creating that bag.
Some people see them as early as their twenties, while others don't see them until much later, maybe in their fifties or sixties.
Are eye bags permanent?
Eye bags are permanent, but there are options to get rid of them, such as lower lid surgery (blepharoplasty) or we can use filler to camouflage the bags.
How much does it cost to remove your eye bags?
The amount it costs to remove eye bags varies by surgeon. Whether it's being done under local or general anesthesia contributes to the price. The range is anywhere from $2,000 up to $10,000.
Do eye bags come back after surgery?
Eye bags can come back after surgery, but it generally takes a long time, up to 10, 15, and even 20 years. At that time, you may see some sagging again of that fibrous layer, but that doesn't happen to everyone. For most, once you've had eyelid surgery, you're done and you don't have to do it again.
For someone with really large eye bags, it's important that the surgeon doesn't remove too much fat resulting in hollowing of the eyes. This can make you look older. Being conservative is a better route to go. If there's some extra fat left over, we can always remove it later with a smaller procedure.
Have questions?
Call or email any time. I'd sincerely love to hear from you.
(281) 336-9300
About Dr. Angela Sturm
Dr. Angela Sturm is a double-board certified facial plastic surgeon with certifications with the American Board of Otolaryngology – Head and Neck Surgery and the American Board of Facial Plastic Surgery. Dr. Sturm's meticulous nature makes for exceptional results and satisfied patients. Dr. Sturm was named Texas Monthly's Super Doctors Rising Star in 2016-2017, Texas Monthly's Super Doctor in 2018-2019, H Texas Magazine's Top Doc in 2013-2018, Top Doc by Houstonia magazine in 2016-2018, Houston Business Journal's People on the Move and 40 under 40, Blazing Star Award by Texas Women's Chamber of Commerce, Top Women in Business, one of the Top 30 Influential Women of Houston, Best Female Cosmetic Surgeon in Out Smart, and given the Patients' Choice Award, On Time Doctor Award and Compassionate Doctor Award by Vitals.com.