Saddle nose is a depression in the nose just above the tip, that can be fixed with rhinoplasty. Where we replace the concavity with cartilage or bone.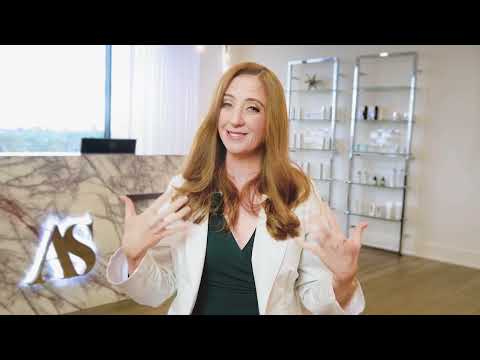 Is saddle nose serious?
Saddle nose is not a life or death situation but can be serious if it's caused by inflammation where it will continue to get worse. Saddle nose can be caused by trauma to your nose, a result of rhinoplasty, or inflammation. If it's a little bit saddled and doesn't really bother you, it's not a serious problem and you don't necessarily have to have that fixed. Most likely it will stay that same.
However, if your saddle nose is caused by inflammation in your septum or your nose, it can be due to certain medications or other systemic illnesses. This means the saddling may become worse with continued use of these drugs or if your illness is not resolved. In these cases, it's a little more serious and you should find out the cause and address it before having surgery. This could mean changing medications or finding a way to recover from your illness or manage it, because fixing you saddle nose with surgery will not be permanent if the cause persists.
What is saddle nose rhinoplasty?
Saddle nose rhinoplasty is where we take grafting materials from your septum, or from your own, or donated, rib, and we build the depressed area back up.
Have questions?
Call or email any time. I'd sincerely love to hear from you.
(281) 336-9300
About Dr. Angela Sturm
Dr. Angela Sturm is a double-board certified facial plastic surgeon with certifications with the American Board of Otolaryngology – Head and Neck Surgery and the American Board of Facial Plastic Surgery. Dr. Sturm's meticulous nature makes for exceptional results and satisfied patients. Dr. Sturm was named Texas Monthly's Super Doctors Rising Star in 2016-2017, Texas Monthly's Super Doctor in 2018-2019, H Texas Magazine's Top Doc in 2013-2018, Top Doc by Houstonia magazine in 2016-2018, Houston Business Journal's People on the Move and 40 under 40, Blazing Star Award by Texas Women's Chamber of Commerce, Top Women in Business, one of the Top 30 Influential Women of Houston, Best Female Cosmetic Surgeon in Out Smart, and given the Patients' Choice Award, On Time Doctor Award and Compassionate Doctor Award by Vitals.com.