We can't actually make a Cupid's bow with filler but we can accentuate it by making it more defined and therefore more visible.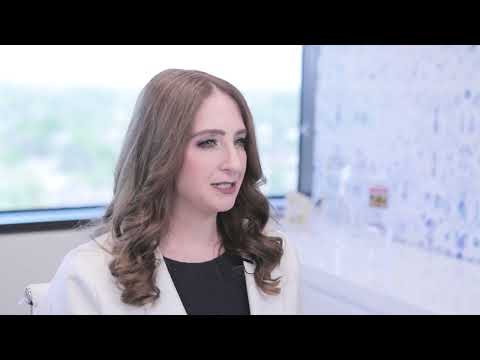 Filler is used as a temporary way to augment your features, which means we are defining and making larger wherever filler is injected. Filler does not change your anatomy, but it does well to accentuate different parts of your face.
Another way to accentuate the Cupid's bow is to inject filler in the outer edge of your top lip, the vermillion border, which will give you a more defined lip, giving the appearance of a bigger or more prominent Cupid's bow.
What are Cupid's bow lips?
When people use the term Cupid's bow lips, they mean lips that have a very pretty and prominent Cupid's bow. Over time, that is an area of our lips that loses its definition, and those connections between the skin and the lips aren't as strong. You may notice as you age, that the Cupid's bow is not as prominent as when you were younger. We can restore definition there with filler and create a Cupid's bow lip.
Can you get rid of a Cupid's bow?
Your Cupid's bow is part of your anatomy so we can't really get rid of it. As you age, the Cupid's bow will become less prominent. If you don't love the way that your Cupid's bow looks, you might have to just wait it out. It's really difficult to get rid of without making an incision over the lip, which is very visible and not generally advisable.
Have questions? I'd sincerely love to hear from you.
Call me at (281) 336-9300
About Dr. Angela Sturm
Dr. Angela Sturm is a double-board certified facial plastic surgeon with certifications with the American Board of Otolaryngology – Head and Neck Surgery and the American Board of Facial Plastic Surgery. Dr. Sturm's meticulous nature makes for exceptional results and satisfied patients. Dr. Sturm was named Texas Monthly's Super Doctors Rising Star in 2016-2017, Texas Monthly's Super Doctor in 2018-2019, H Texas Magazine's Top Doc in 2013-2018, Top Doc by Houstonia Magazine in 2016-2018, Houston Business Journal's People on the Move and 40 under 40, Blazing Star Award by Texas Women's Chamber of Commerce, Top Women in Business, one of the Top 30 Influential Women of Houston, Best Female Cosmetic Surgeon in Out Smart, and given the Patient's Choice Award, On Time Doctor Award and Compassionate Doctor Award by Vitals.com.