You can't see facelift scars if a facelift is done well, and the incisions are well placed and enclosed. This is a really great question to ask when interviewing surgeons for a facelift. Ask about their technique and where they create their incisions.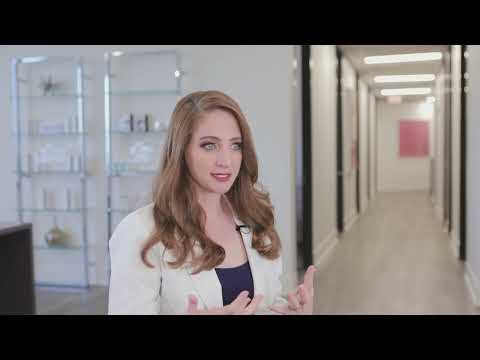 Is there a way to do surgery with no scars?
There is no way to do surgery without scars, but they can be minimal and well hidden. With a facelift there are grooves, such as around the ear, that can easily hide scars. When incisions are placed appropriately and closed very carefully, they heal smoothly and naturally so you can wear your hair up and don't have to worry about other people seeing the scars. Everything is covered by either your ear or hair.
Where are the scars after a facelift?
Every surgeon places their incisions in a slightly different way. I, personally, place the incision along the bottom of the hair tuft in front of the ear, so it's well hidden by the hair. I follow the natural curve of your ear cartilage which heals as a tiny little line that becomes virtually invisible. From there, I go into the ear canal behind the tragus and then into the crease between the ear lobe and the cheek on the back of the ear itself. Finally, I hide the incision in the hair on the back of your neck.
I am very conscientious about not moving the hairline, which can happen if the incision is placed above the ear. With that technique, you could lose the hair that's in front of the ear, which can look unnatural. This is something to talk to surgeons about before selecting who will perform your facelift.
If we're doing work on the neck, I will do a small incision under the chin which heals amazingly well, to where you really can't see it. It's also at an angle that's difficult for other people to see.
Do facelift scars go away?
In general, scars never fully go away. They just fade with time. Any scar you have is going to be there forever, but it can be almost invisible. If a scar is hidden in the hair, around and in the grooves of the ear, or at angles that make it difficult to see, people aren't going to notice it.
Is it going to fade with time?
Of course! Every scar fades with time, so it becomes less pink and less noticeable. The scar becomes finer, thinner, and more even over time. If the surgeon makes very smooth incisions and takes their time with closing, being very meticulous, it will yield a very fine line that the eye won't really catch whenever someone looks at you.
How long does it take to look normal after a facelift?
Most of my patients feel pretty good after a week as their swelling has gone down significantly and bruises have lightened. After two weeks pretty much all of my patients go back to work and social activities. Other people can't tell that they've had surgery but the patient, who knows their face in extreme detail, might not think they look completely back to normal for about a month.
However, everyone heals differently and every surgeon has their own protocol for downtime after a facelift. If you're going to be on a Zoom call where people are only seeing the front of your face or you're going to be around people for a very short period of time, no one is really going to notice anything two weeks post-surgery.
In general, I tell my patients that they will be back to normal between one and two weeks. If you have a big event or are going somewhere in bright lights or around a lot of people, waiting four weeks is the best bet.
Have questions? I'd love to help.
Call me at (281) 336-9300
About Dr. Angela Sturm
Dr. Angela Sturm is a double-board certified facial plastic surgeon with certifications with the American Board of Otolaryngology – Head and Neck Surgery and the American Board of Facial Plastic Surgery. Dr. Sturm's meticulous nature makes for exceptional results and satisfied patients. Dr. Sturm was named Texas Monthly's Super Doctors Rising Star in 2016-2017, Texas Monthly's Super Doctor in 2018-2019, H Texas Magazine's Top Doc in 2013-2018, Top Doc by Houstonia magazine in 2016-2018, Houston Business Journal's People on the Move and 40 under 40, Blazing Star Award by Texas Women's Chamber of Commerce, Top Women in Business, one of the Top 30 Influential Women of Houston, Best Female Cosmetic Surgeon in Out Smart, and given the Patients' Choice Award, On Time Doctor Award and Compassionate Doctor Award by Vitals.com.