You can tighten neck skin without surgery but none of the treatments will tighten the same as surgery. However, there are non-surgical procedures that can give you a noticeable improvement in neck skin, such as radiofrequency, ultrasound, and micro-needling with radiofrequency. They all stimulate collagen and tighten the skin over time.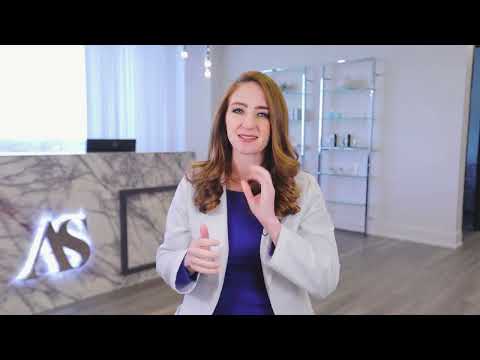 Neck exercises can also help by improving the appearance of the platysma muscles under the skin allowing for a smoother appearance. It won't directly improve the skin but can make the neck look better.
What is a mini neck lift?
A mini neck lift is done through incisions that go behind the ear and in the hairline to lift the skin on the neck. However, keep in mind that a mini neck list will give you mini results as opposed to a full face and neck lift which would give you maximum results.
Is a mini neck lift worth it?
Many surgeons, including myself, don't like to perform a neck lift by itself, because when you lift the neck, you need to make sure the skin and the muscle around the ear lay nice and flat, without bunching up. Most times, if just lifting the neck, there can be some bunching in the face, which is not desirable.
Most times, a neck lift alone, without lifting the jawline, will leave behind any jowls, marionette lines, and nasolabial folds that exist. The only time a neck lift, by itself, would be worth it, in my opinion, is when someone doesn't have loose or lax skin in the lower face.
The other option is a direct neck lift where the incision goes under the chin from the neck to the chin bone. This directly takes out the skin and can be done in the office under local anesthesia with very little downtime. I place it where you have to be looking up for anyone to see the scar and it does tend to heal well over time, but keep in mind there might be a scar there. It's worth it for those who don't mind a visible scar under their chin.
Have questions? I'd love to help.
Call me at (281) 336-9300
About Dr. Angela Sturm
Dr. Angela Sturm is a double-board certified facial plastic surgeon with certifications with the American Board of Otolaryngology – Head and Neck Surgery and the American Board of Facial Plastic Surgery. Dr. Sturm's meticulous nature makes for exceptional results and satisfied patients. Dr. Sturm was named Texas Monthly's Super Doctors Rising Star in 2016-2017, Texas Monthly's Super Doctor in 2018-2019, H Texas Magazine's Top Doc in 2013-2018, Top Doc by Houstonia magazine in 2016-2018, Houston Business Journal's People on the Move and 40 under 40, Blazing Star Award by Texas Women's Chamber of Commerce, Top Women in Business, one of the Top 30 Influential Women of Houston, Best Female Cosmetic Surgeon in Out Smart, and given the Patients' Choice Award, On Time Doctor Award and Compassionate Doctor Award by Vitals.com.