When I perform a mini facelift, it does get rid of jowls, but every surgeon has a different approach to the mini facelift. This is something to ask your surgeon during a consultation.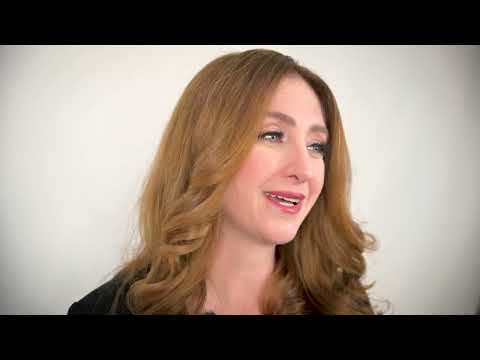 My mini facelift includes your lower face up to your cheeks. It lifts along your jawline and under your chin a bit, really helping to get rid of jowls and helping improve marionette lines.
How many years does a mini facelift last?
A mini facelift can last from about five years to ten years or more. It depends on how your surgeon performs the mini facelift.
If they do it with two or three deep sutures to hold up deeper structures, the lift may only last up to five years.
However, if the mini facelift is performed the same way as a regular facelift, just limiting the area to the lower face, and not the neck or forehead, it will last ten years, plus or minus.
How long does it take to look normal after a mini facelift?
For most people, it takes about a week to look normal after a mini facelift. Again it depends on the surgeon and how they performed the lift, but most of my patients look normal after about a week.
I do have patients who, after three days, go to the grocery store and feel great, but there are still some sutures in place that they hide. Once those sutures are out, you're able to go back to work and resume your normal activities.
How painful is a mini facelift?
Most patients say that a mini facelift is not very painful. They feel a bit of tightness and maybe numb in front of the ears for a few weeks to a few months. As far as pain, my patients tell me that they don't really take the prescribed pain medications post surgery.
Have questions?
Call or email any time. I'd sincerely love to hear from you.
(281) 336-9300
About Dr. Angela Sturm
Dr. Angela Sturm is a double-board certified facial plastic surgeon with certifications with the American Board of Otolaryngology – Head and Neck Surgery and the American Board of Facial Plastic Surgery. Dr. Sturm's meticulous nature makes for exceptional results and satisfied patients. Dr. Sturm was named Texas Monthly's Super Doctors Rising Star in 2016-2017, Texas Monthly's Super Doctor in 2018-2019, H Texas Magazine's Top Doc in 2013-2018, Top Doc by Houstonia magazine in 2016-2018, Houston Business Journal's People on the Move and 40 under 40, Blazing Star Award by Texas Women's Chamber of Commerce, Top Women in Business, one of the Top 30 Influential Women of Houston, Best Female Cosmetic Surgeon in Out Smart, and given the Patients' Choice Award, On Time Doctor Award and Compassionate Doctor Award by Vitals.com.