Choosing your nose for a nose job sounds like you're picking out a nose for Mr. Potato Head, which is not exactly the way that it works.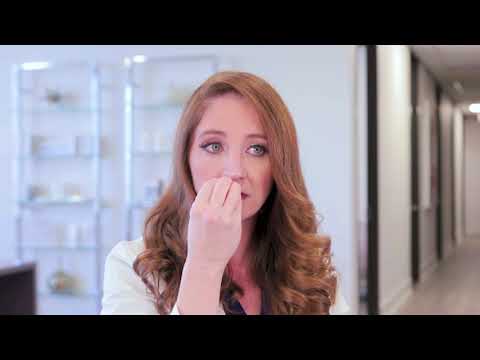 In my practice, I use digital imaging to give you an idea of what different noses might look like on your face. The idea is to create symmetry so it looks natural. It has to fit with your face, so it's not a one-size-fits-all type of situation. Some patients may bring a picture of a celebrity or model and want that nose, but it might not fit their face. There are some limitations on what is going to look good for you. For example, if you take someone that has larger features and you give them a teeny tiny nose, it might not look good on them.
A better way to choose a nose, in addition to digital imaging, is to find pictures of people on the internet who have similar faces like yours. From there I'll ask what particularly you like about the nose in the picture. Do you like that they have a little bit of a scoop? Do you like that they have a little break before the tip? Do you like the way that the tip is turned up or down or more neutral? What is it about that nose that looks good to you? The answers to those questions allow us to translate that into what is going to look good on your face.
What is the most desired nose shape?
The most desired nose shape is not universal, but most people want a thinner nose without a bump in the bridge and also desire a lifted tip, shorter nose, and narrower nostrils.
How much does a typical nose job cost?
The cost of a typical nose job depends on where you're located, your surgeon's expertise, the type of anesthesia they use, and what kind of nose job you're getting. Prices can range anywhere from $4,000 up to $15,000, depending on all of those factors above.
Have questions? I'd love to help.
Call me at (281) 336-9300
About Dr. Angela Sturm
Dr. Angela Sturm is a double-board certified facial plastic surgeon with certifications with the American Board of Otolaryngology – Head and Neck Surgery and the American Board of Facial Plastic Surgery. Dr. Sturm's meticulous nature makes for exceptional results and satisfied patients. Dr. Sturm was named Texas Monthly's Super Doctors Rising Star in 2016-2017, Texas Monthly's Super Doctor in 2018-2019, H Texas Magazine's Top Doc in 2013-2018, Top Doc by Houstonia magazine in 2016-2018, Houston Business Journal's People on the Move and 40 under 40, Blazing Star Award by Texas Women's Chamber of Commerce, Top Women in Business, one of the Top 30 Influential Women of Houston, Best Female Cosmetic Surgeon in Out Smart, and given the Patients' Choice Award, On Time Doctor Award and Compassionate Doctor Award by Vitals.com.