You can get rid of the appearance of a recessed chin with filler or permanently get rid of a recessed chin with surgery. Filler is the easiest and least invasive of the two. We inject a firm filler, such as Restylane Lyft or Juvederm Voluma, directly on the bone to provide projection of the chin and to sculpt the lower half of your face.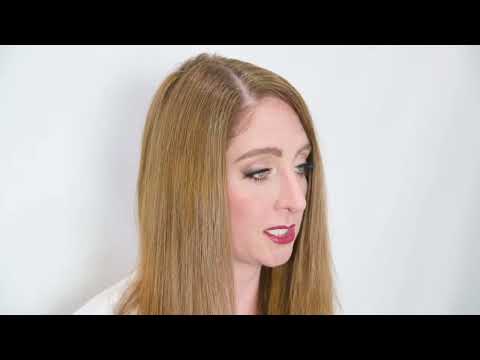 If you want something more permanent, surgery is the way to go. There are different types of surgery to add projection to the chin. One method is by using a chin implant. There are different types of implants, from a simple implant that gives some projection to a custom implant to give you the exact chin shape that you want.
The other surgery option is a genioplasty. This is where we make precise cuts in the bone and move the chin to give you the projection and shape of the chin that you want. We use titanium plates in the shape of your preferred chin. With this procedure, you have a little more flexibility in getting a more customized chin. You can make it pointy, less pointy, more projected, rounded or more square. This procedure does have more downtime since there's more swelling and a little bit more discomfort compared to a chin augmentation using implants.
What causes a recessed chin?
Generally, a recessed chin is genetic. If you're not born with it, then it could be the result of a fracture in childhood that caused the chin to become recessed.
What is a perfect jawline?
A perfect jawline in women is different from a perfect jawline in men. If you hold a pencil straight down from under the middle of your nose, touching your lips, a perfect masculine jawline would result in the bottom of the chin bone touching that pencil. If the chin bone is 2-3 millimeters behind the pencil, that's a perfect feminine jaw. There are some variations in different people, but in general, a masculine jawline is a little more projected and appears more square from the front than e feminine jawline that tends to be rounded, softer and not as projected.
Can you move your lower jaw without surgery?
To move the lower jaw without surgery is difficult. Braces can be used to move your jaw but that will affect your bite and most importantly, how you chew. Filler is another way to move the lower jaw without surgery. It's not necessarily moving it, but it's augmenting it and changing the way that it looks.
Have questions?
Call or email any time. I'd sincerely love to hear from you.
(281) 336-9300
About Dr. Angela Sturm
Dr. Angela Sturm is a double-board certified facial plastic surgeon with certifications with the American Board of Otolaryngology – Head and Neck Surgery and the American Board of Facial Plastic Surgery. Dr. Sturm's meticulous nature makes for exceptional results and satisfied patients. Dr. Sturm was named Texas Monthly's Super Doctors Rising Star in 2016-2017, Texas Monthly's Super Doctor in 2018-2019, H Texas Magazine's Top Doc in 2013-2018, Top Doc by Houstonia magazine in 2016-2018, Houston Business Journal's People on the Move and 40 under 40, Blazing Star Award by Texas Women's Chamber of Commerce, Top Women in Business, one of the Top 30 Influential Women of Houston, Best Female Cosmetic Surgeon in Out Smart, and given the Patients' Choice Award, On Time Doctor Award and Compassionate Doctor Award by Vitals.com.