The best way to get rid of hair transplant scabs is to first wait between five days and two weeks for everything to set, then you can gently wash the area, massage the scars, and use a mixture of water and hydrogen peroxide, half and half, to spray it on the scab to keep them clean and loosen them. It's important not to touch the scabs for the specified amount of time as directed by your surgeon.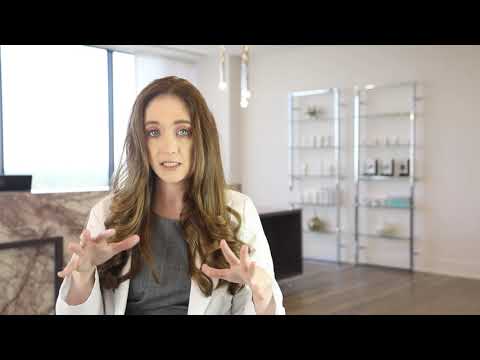 Scabs form because we take the hair follicles with a little bit of skin around it in the shape of a circle, and then we place it into little incisions at the transplant site. That can be the front of your hairline, your eyebrows, your beard or wherever we're transplanting. After the transplant, you'll see little dots of skin that stick up above the surface. The reason for these skin circles is because, once they heal, they heal down and become flat, but if we were to put it flush with the surface, when it heals down, there will be little depressions. As they heal, you will see dried blood that forms the scab.
How long do hair grafts take to heal?
The transplanted follicles heal very quickly because they are done with tiny incisions that heal within forty eight hours, but it takes between five days to two weeks to completely set.
If you have questions, call or email any time. I help people like you every day and would love to talk.
Have questions?
Call or email any time. I'd sincerely love to hear from you.
(281) 336-9300
About Dr. Angela Sturm
Dr. Angela Sturm is a double-board certified facial plastic surgeon with certifications with the American Board of Otolaryngology – Head and Neck Surgery and the American Board of Facial Plastic Surgery. Dr. Sturm's meticulous nature makes for exceptional results and satisfied patients. Dr. Sturm was named Texas Monthly's Super Doctors Rising Star in 2016-2017, Texas Monthly's Super Doctor in 2018-2019, H Texas Magazine's Top Doc in 2013-2018, Top Doc by Houstonia magazine in 2016-2018, Houston Business Journal's People on the Move and 40 under 40, Blazing Star Award by Texas Women's Chamber of Commerce, Top Women in Business, one of the Top 30 Influential Women of Houston, Best Female Cosmetic Surgeon in Out Smart, and given the Patients' Choice Award, On Time Doctor Award and Compassionate Doctor Award by Vitals.com.