It takes approximately a week for an Alarplasty to heal. I typically remove half the sutures on day three and the rest between five and seven post-surgery. Makeup, vitamin E, and sunscreen may be applied over the incision 24 hours after the sutures are taken out. It may be a little bit pink for a few days which can last up to a week or so, but for most people, once the stitches are out on days five to seven, they can go back to work and resume normal activities.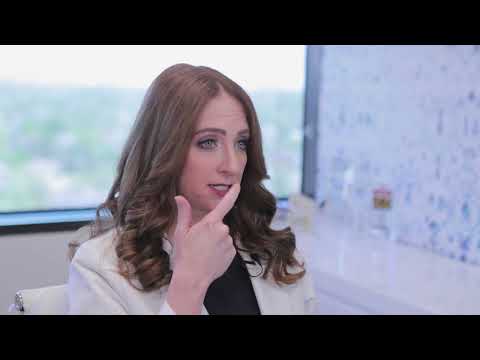 Is Alarplasty permanent?
Alarplasty is a permanent change to the alar, which is the name for the sides of the nostrils, which can be wide for some people or flare too much. After surgery, the result isn't going to change with time and the nostrils are not going to return to the way they were.
How is Alarplasty performed?
An Alarplasty is a surgery to reposition the sides of the nose, anatomically known as the alar. Most of the time the patient's request is to make the width of the nose narrower. This is something that can be done in the office under local anesthesia, or under IV or general anesthesia. Most of the time, if it's done under general anesthesia, it's done with a rhinoplasty.
An Alarplasty is done through incisions in the creases around the sides of the nose which can also go up into the nostril to reposition and narrow the alar. Tiny sutures are taken out between three to five and even up to seven days, depending on where those sutures are.
Have questions? I'd love to help.
Call me at (281) 336-9300
About Dr. Angela Sturm
Dr. Angela Sturm is a double-board certified facial plastic surgeon with certifications with the American Board of Otolaryngology – Head and Neck Surgery and the American Board of Facial Plastic Surgery. Dr. Sturm's meticulous nature makes for exceptional results and satisfied patients. Dr. Sturm was named Texas Monthly's Super Doctors Rising Star in 2016-2017, Texas Monthly's Super Doctor in 2018-2019, H Texas Magazine's Top Doc in 2013-2018, Top Doc by Houstonia magazine in 2016-2018, Houston Business Journal's People on the Move and 40 under 40, Blazing Star Award by Texas Women's Chamber of Commerce, Top Women in Business, one of the Top 30 Influential Women of Houston, Best Female Cosmetic Surgeon in Out Smart, and given the Patients' Choice Award, On Time Doctor Award and Compassionate Doctor Award by Vitals.com.