Morpheus8 lasts, on average, about three years when you have rejuvenated and lifted skin. After treatment, the change in the skin is permanent. When you stimulate collagen, you're kind of rewinding the clock, but keep in mind that aging still continues with each passing year. Lasting results really depend on your aging process.
Once you finish your series of up to three treatments, you may only have to do one or two more treatments at that three-year mark just to maintain your results, which is nice that you don't have to do the whole series again.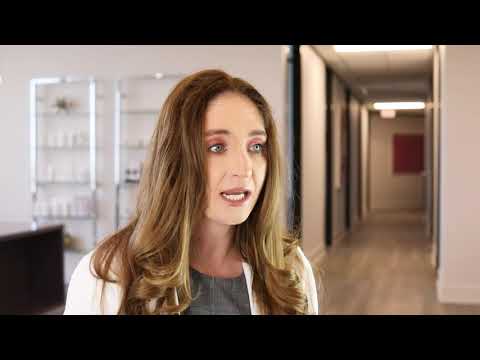 How many Morpheus8 treatments do you need?
We recommend that you start with three Morpheus8 treatments spaced about six to eight weeks apart. At about six to eight weeks after your third treatment you can re-evaluate. We have patients that have amazing results with those three treatments and they are all set for up to three years. However, there are other patients who want a little more improvement. For them, I suggest another two to three treatments, with up to six total, depending on the patient's goals.
How often do you get Morpheus8?
We initially started doing Morpheus8 treatments spaced four to six weeks apart, but we found that we got better results when patients waited six to eight weeks between the treatments. This gives your body time to stimulate as much collagen as it can, reaching its peak of collagen building. Then we go in and stimulate it again to really get the best result out of that treatment.
If you have questions, call or email me any time I help people like you every day and would love to talk.
Have questions? I'd sincerely love to hear from you.
Call me at (281) 336-9300
Read More
About Dr. Angela Sturm
Dr. Angela Sturm is a double-board certified facial plastic surgeon with certifications with the American Board of Otolaryngology – Head and Neck Surgery and the American Board of Facial Plastic Surgery. Dr. Sturm's meticulous nature makes for exceptional results and satisfied patients. Dr. Sturm was named Texas Monthly's Super Doctors Rising Star in 2016-2017, Texas Monthly's Super Doctor in 2018-2019, H Texas Magazine's Top Doc in 2013-2018, Top Doc by Houstonia Magazine in 2016-2018, Houston Business Journal's People on the Move and 40 under 40, Blazing Star Award by Texas Women's Chamber of Commerce, Top Women in Business, one of the Top 30 Influential Women of Houston, Best Female Cosmetic Surgeon in Out Smart, and given the Patient's Choice Award, On Time Doctor Award and Compassionate Doctor Award by Vitals.com.