The length of time that your nose hurts after rhinoplasty is about a week. During this time the tip can feel very sore if you touch it or bump it, and your nose will feel sore the more you move your head. When bending over or blowing your nose, there could be pressure where we made small cuts to the bone. After that, your nose can be tender for about 6 to 8 weeks, and sometimes up to three months where the nose can feel tender here or there.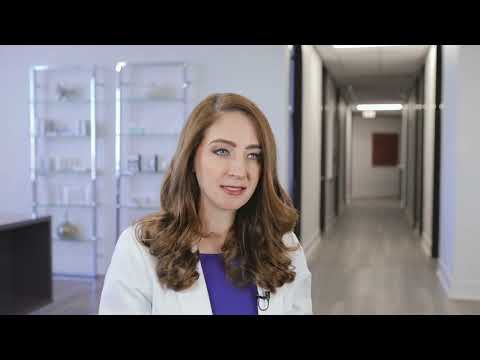 Do they break your nose for rhinoplasty?
We do not actually break your nose during rhinoplasty. We use very controlled, very small, two-millimeter cuts to the bone on the sides of the nose to reduce the size or straighten a crooked nose. It's more like refining a diamond rather than breaking a walnut.
For removing a bump from the nose we do this very gradually using a tool that looks like a fingernail file. It's a controlled way to shape those bones.
Can you be awake during rhinoplasty?
You can choose to be awake during rhinoplasty, but I prefer to do my rhinoplasties with my patients under general anesthesia. This way, the patient is hundred percent comfortable and there is no concern for the airway. If you happen to have any drainage or anything that goes into the airway, it's easily controlled while under general anesthesia and is completely safe for the patient. My patients' comfort is my top priority.
I have heard of people who were awake during rhinoplasty and they were not particularly pleased about it. As a patient and as a physician, I would not want to be awake. Most times, awake rhinoplasty is done under IV sedation which means we give you enough medication where you are not aware of what's going on and you don't remember anything. This is not general anesthesia, but it's very close.
Have questions? I'd love to help.
Call me at (281) 336-9300
About Dr. Angela Sturm
Dr. Angela Sturm is a double-board certified facial plastic surgeon with certifications with the American Board of Otolaryngology – Head and Neck Surgery and the American Board of Facial Plastic Surgery. Dr. Sturm's meticulous nature makes for exceptional results and satisfied patients. Dr. Sturm was named Texas Monthly's Super Doctors Rising Star in 2016-2017, Texas Monthly's Super Doctor in 2018-2019, H Texas Magazine's Top Doc in 2013-2018, Top Doc by Houstonia magazine in 2016-2018, Houston Business Journal's People on the Move and 40 under 40, Blazing Star Award by Texas Women's Chamber of Commerce, Top Women in Business, one of the Top 30 Influential Women of Houston, Best Female Cosmetic Surgeon in Out Smart, and given the Patients' Choice Award, On Time Doctor Award and Compassionate Doctor Award by Vitals.com.