The cost for rhinoplasty, most commonly referred to as a nose job, can range from $5000 up to $20,000, to $25,000 thousand dollars, depending on what's involved.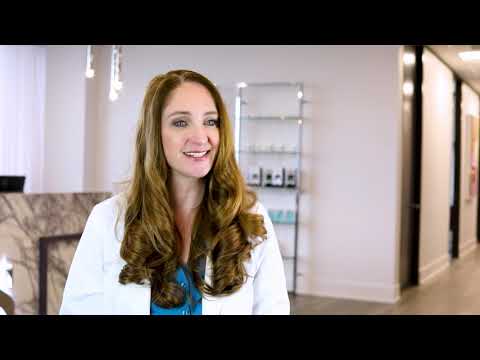 If this is your first surgery and you don't have any functional problems or have not had any trauma to the nose, then your surgery cost would be on the lower end. However, if you've had at least one prior nose surgery or have a more complicated issue, such as septal perforation, it can require more expertise and specialization which can result in a more expensive surgery. Additionally, it really does depend on your surgeon, the type of surgery we're doing, and how long it'll take.
How much does a really good nose job cost?
Just like anything in life, you get what you pay for. Cost shouldn't be your only deciding factor when choosing a surgeon to perform your nose surgery. The experience of your physician, specialization in the nose, real patient reviews, before and after pictures, and word of mouth are all the things that should be considered to help make you more comfortable before moving forward.
Are nose jobs covered by insurance?
That answer depends on what is actually being done. Rhinoplasty to alter the appearance of the nose is considered cosmetic and is not covered, but there are other things that can be covered by insurance that can offset financial costs. A septoplasty is typically covered because it is usually medically necessary to repair the septum or the divider between the two sides inside your nose to help you breathe better. A turbinate reduction is another surgery that is covered as well as the repairing of nasal vestibular stenosis, which is the internal nasal valve where the bones end and the cartilage begins with the narrowest part of the airway. All three of those surgeries can be covered by insurance and are commonly done at the same time as a rhinoplasty. If you have any of these functional problems and trouble breathing, having them fixed at the same time as addressing cosmetic changes will help you financially because your insurance will cover general anesthesia, the operating room, and other costs associated with surgery. With that part covered, you would only be responsible for the cosmetic portion of the procedure.
Do nose jobs last forever?
Essentially, the changes that are made to your nose should last forever. What that means is that it shouldn't grow back or a tip shouldn't go back to the way it was. However, that doesn't necessarily mean that your nose won't change over time because the nose continues to grow as you age. If you've not had surgery, you will tend to see the tip getting wider or a little droopy, which can create the appearance of a dorsal hump or a bump. This is because the ligaments between those cartilages get looser over tim, creating that wider appearance or drooping. This can also happen if you've had surgery, though the changes tend to look a little bit different because the way that the cartilages relate to each other have changed. You have some sutures that are holding things together, so your nose may not change as dramatically or the changes that occur may be different on a surgically altered nose depending on the techniques that were used.
Does a nose job hurt?
When asked about the pain after surgery, most patients report it to be less than they anticipate. We provide pain medications post surgery just in case, but most people only use a few, typically not the whole amount. We actually did a study on how many pain pills a rhinoplasty patient needed after surgery and the average was about eight. That's really not very many in the scope of surgery. Because it's not an area that you move when you're breathing or when you stand up or move around, it's actually much more comfortable than some other areas for plastic surgery, suh as a tummy tuck or a breast augmentation. Since it's on your face, we are a lot more conscious of it as well. Most people will say it feels like sinus pressure and they have a harder time breathing through their nose, almost feeling like they have a cold, but that's typically only the first few days because of swelling and some discharge. It's more discomfort than pain. For some patients, Tylenol is all that is needed.
Is a nose job worth it?
I absolutely think so. I have personally had an inside job and that is the most common surgery that I do. Since your nose is a prominent part of your face, it's something that a lot of people notice in pictures, and particularly in selfies. Since your nose is usually in the middle of that camera, it can be distorted, making it appear to be the biggest part of your face. If your nose is actually big or distorted off camera, then that feature is even more exaggerated on camera, and for some patients that's all they think about. I like to help patients be able to think of other things such as their pretty hair or eyes, and not just focus on a nose they don't like. In that regard, I think it's worth it. Your confidence is the best thing that you can wear. After having my nose done and seeing the confidence that it brings other people who have had theirs done, I see the value this surgery provides.
Have questions?
Call or email any time. I'd sincerely love to hear from you.
(281) 336-9300
About Dr. Angela Sturm
Dr. Angela Sturm is a double-board certified facial plastic surgeon with certifications with the American Board of Otolaryngology – Head and Neck Surgery and the American Board of Facial Plastic Surgery. Dr. Sturm's meticulous nature makes for exceptional results and satisfied patients. Dr. Sturm was named Texas Monthly's Super Doctors Rising Star in 2016-2017, Texas Monthly's Super Doctor in 2018-2019, H Texas Magazine's Top Doc in 2013-2018, Top Doc by Houstonia magazine in 2016-2018, Houston Business Journal's People on the Move and 40 under 40, Blazing Star Award by Texas Women's Chamber of Commerce, Top Women in Business, one of the Top 30 Influential Women of Houston, Best Female Cosmetic Surgeon in Out Smart, and given the Patients' Choice Award, On Time Doctor Award and Compassionate Doctor Award by Vitals.com.