During a rhinoplasty, we might use grafts to create cartilage where we need it by borrowing pieces of cartilage or bone from another part of your nose, such as the septum, or from other parts of your body, such as your ear or ribs.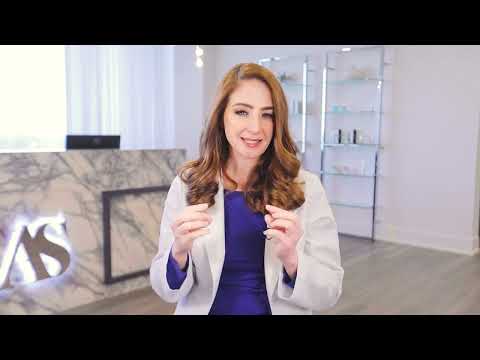 What are tip grafts in rhinoplasty?
Tip grafts are cartilage that we carve into a heart shape and place in the tip of the nose. This can be angled in different directions to make the tip look more projected or give it a little more definition. If we place it under the tip we can create length to the nose.
What are spreader grafts in rhinoplasty?
The way I describe spreader grafts to my patients is that they look like tiny two-by-fours, but they're actually very tiny, only about two-by-four millimeters. They're rectangular pieces of cartilage carved from your septum or rib and least often from the ear because ear cartilage is curved and we need something that's very straight. The spreader graft goes between the cartilage on the side and the septum in the middle. This widens the middle part of the nose ever so slightly, more on the inside than the outside.
If you've ever used Breathe Right strips or held your nose open to breathe, that's what we're doing, only it's permanent. The spreader grafts open the internal nasal valve, which is actually the narrowest part of the airway. We can open that valve by just a few degrees which allows a lot more air can go into the nose.
Spreader grafts have two different functions. One is to make breathing through the nose more productive, and the other is to improve the appearance of the nose. In some noses, you might see the nasal bones are a bit wider at the top, and then they get more narrow, and then the tip is wider. With spreader grafts, we're able to make that nose look straighter and of equal width all the way down from the top of the nose to the tip.
Have questions? I'd love to help.
Call me at (281) 336-9300
About Dr. Angela Sturm
Dr. Angela Sturm is a double-board certified facial plastic surgeon with certifications with the American Board of Otolaryngology – Head and Neck Surgery and the American Board of Facial Plastic Surgery. Dr. Sturm's meticulous nature makes for exceptional results and satisfied patients. Dr. Sturm was named Texas Monthly's Super Doctors Rising Star in 2016-2017, Texas Monthly's Super Doctor in 2018-2019, H Texas Magazine's Top Doc in 2013-2018, Top Doc by Houstonia magazine in 2016-2018, Houston Business Journal's People on the Move and 40 under 40, Blazing Star Award by Texas Women's Chamber of Commerce, Top Women in Business, one of the Top 30 Influential Women of Houston, Best Female Cosmetic Surgeon in Out Smart, and given the Patients' Choice Award, On Time Doctor Award and Compassionate Doctor Award by Vitals.com.