The cause of a droopy nose, or tip ptosis, could be due to your genetics. Some tips naturally droop down while tips are curved upward. In that case, it really depends on your genes.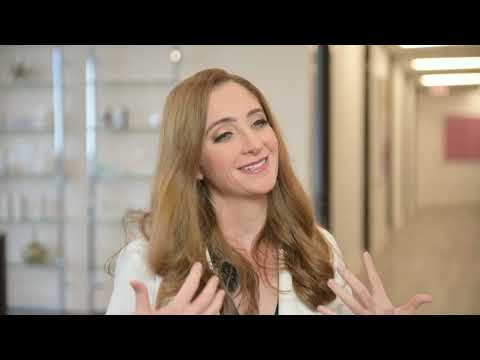 Other causes of a droopy nose could be trauma to the nose or aging. A previous trauma to your nose, such as a sports injury, a fall, an accident, etc., where the tip of the nose was affected, can make the attachments between the cartilages weaken, and over time the nose may droop.,
Aging is another cause of weakened cartilage attachments which loosen over time. You may not have had a downward-tipped nose when you were younger, but over time the tip may have fallen, creating more of a hook to the nose.
How do you fix a droopy nose?
Rhinoplasty is the best way to fix a droopy nose. During the surgery, we reposition the cartilages back to where they used to be or to a more esthetic position. To keep it all in place, we use grafts and suture techniques.
How long is the recovery from droopy nose rhinoplasty?
The recovery from a droopy nose rhinoplasty is approximately 7 to 10 days. Whenever I perform a rhinoplasty, I apply a metal splint to the bridge of the nose that stays on for about five days. The internal sutures remain in place for those five days and then I tape the nose until day 10.
So, you will have something on your nose for 10 days, but you typically feel pretty good once the splint is removed on day 5. You can get back to normal activities, as long as you don't mind having tape on your nose, which may not be ideal when attending a formal event or a business meeting.
Everyone's healing time is different as far as bruising and swelling goes, but by days 7 to 10 most of that is gone or can easily be covered with makeup.
Is droopy nose rhinoplasty painful?
Most patients report that rhinoplasty, especially for a droopy nose, is not painful. They feel more discomfort than pain for the first few days. There may be some stuffiness inside the nose, but there is no intense pain. It's very different from the pain you might experience from surgery on your abdomen or other body parts.
Have questions?
Call or email any time. I'd sincerely love to hear from you.
(281) 336-9300
About Dr. Angela Sturm
Dr. Angela Sturm is a double-board certified facial plastic surgeon with certifications with the American Board of Otolaryngology – Head and Neck Surgery and the American Board of Facial Plastic Surgery. Dr. Sturm's meticulous nature makes for exceptional results and satisfied patients. Dr. Sturm was named Texas Monthly's Super Doctors Rising Star in 2016-2017, Texas Monthly's Super Doctor in 2018-2019, H Texas Magazine's Top Doc in 2013-2018, Top Doc by Houstonia magazine in 2016-2018, Houston Business Journal's People on the Move and 40 under 40, Blazing Star Award by Texas Women's Chamber of Commerce, Top Women in Business, one of the Top 30 Influential Women of Houston, Best Female Cosmetic Surgeon in Out Smart, and given the Patients' Choice Award, On Time Doctor Award and Compassionate Doctor Award by Vitals.com.