The nostril collapses when it loses its structure. This can be caused by a few different things such as rhinoplasty where the surgeon removes too much cartilage above the nostril. This causes the nostril to become weak and unable to stay open you inhale and exhale because the air puts pressure on the nostril. Over time the nostril will become more narrow and eventually collapse.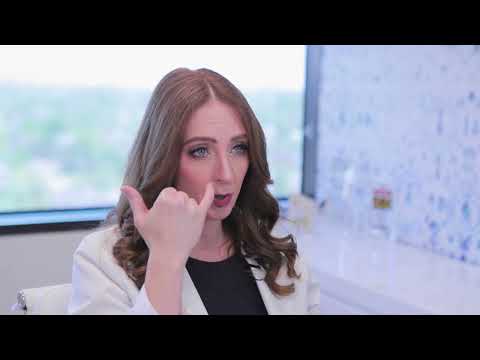 A collapsed nostril can also be caused by an extremely deviated septum because there is a lot more pressure on the wider nostril from breathing in and out. Over time, that nostril weakens and collapses.
Another cause of nostril collapse is trauma. If you bump or hit that side of the nose and the cartilage isn't strong, the nostril will collapse over time.
Lastly, inflammatory processes can affect the cartilage or the structure of the nostril and cause it to weaken and collapse.
Will a collapsed nostril heal itself?
A collapsed nostril will not heal itself. Typically, it will collapse further until it gets to a stable position, and then it will stay there unless there is surgical intervention.
How do you fix a collapsed nose?
The procedure to fix a collapsed nose depends on which area of the nose has collapsed, why it collapsed, and the current anatomy of the nose at that particular time. We typically use graphs, which is cartilage with or without the skin attached, from another location in the body. Cartilage from your septum, ear, or rib, can be used to reconstruct a collapsed nostril, bridge, or dorsum.
Have questions? I'd love to help.
Call me at (281) 336-9300
About Dr. Angela Sturm
Dr. Angela Sturm is a double-board certified facial plastic surgeon with certifications with the American Board of Otolaryngology – Head and Neck Surgery and the American Board of Facial Plastic Surgery. Dr. Sturm's meticulous nature makes for exceptional results and satisfied patients. Dr. Sturm was named Texas Monthly's Super Doctors Rising Star in 2016-2017, Texas Monthly's Super Doctor in 2018-2019, H Texas Magazine's Top Doc in 2013-2018, Top Doc by Houstonia magazine in 2016-2018, Houston Business Journal's People on the Move and 40 under 40, Blazing Star Award by Texas Women's Chamber of Commerce, Top Women in Business, one of the Top 30 Influential Women of Houston, Best Female Cosmetic Surgeon in Out Smart, and given the Patients' Choice Award, On Time Doctor Award and Compassionate Doctor Award by Vitals.com.