Nasolabial folds are caused by the depletion of fat in the compartments of the mid-face/cheek area that causes the skin to sag and fold over, creating vertical lines that develop between the nose and the mouth, often called smile lines. Age and rapid weight loss are the prime culprits of this loss of volume in the face.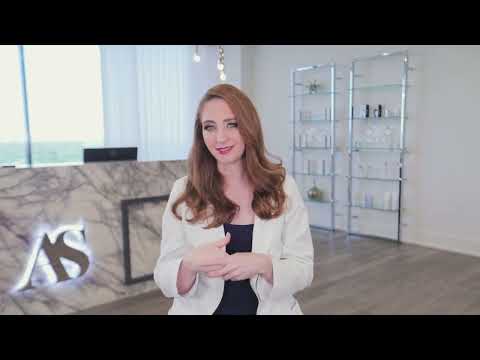 What is a nasolabial fold?
Nasolabial folds are often called smile lines, which run vertically from the nose to the mouth. They are more prominent in some people than others, depending on anatomy and the aging process.
Can nasolabial folds be reversed?
Nasolabial folds can be reversed through a facelift, mini facelift, mid-facelift, or anything that lifts the cheek tissue back up to where it belongs. I warn patients whose goals are to have no smile lines, that it can look unnatural, but we can certainly lift the area enough for the folds to look like they did when the patient was younger.
How do you fix nasolabial folds naturally?
The most natural-appearing results for the nasolabial folds come from a facelift, mini facelift, or a mid-facelift, where the cheek skin and tissue are lifted back to where it was when you were younger.
While thread lifts are a good option, I personally don't use them for that area because I don't think they lift enough or lift for long enough to make it worth it. However, I do use some other non-surgical skin tightening devices that are minimally invasive and that tighten that skin so you see less of that fold.
Injectable fillers are another option that can fill out the area and make it softer and not as noticeable.
What is the best treatment for nasolabial folds?
The best treatment for nasolabial folds depends on your goals, the degree of improvement you're seeking, and the amount of downtime that you're willing to endure. To restore the nasolabial folds to how they looked when you were younger, a facelift, mini facelift, or a mid-facelift is the best option. These all require surgery to lift the part of the cheek between the eye and the jawline, and all require varying degrees of downtime.
Nonsurgical skin tightening and injectable fillers are the next best option for nasolabial folds. The benefit to these techniques is very little downtime for a nice improvement over time.
What's best for one person is not best for another. It really comes down to cost, timing of results, and downtime. Some people may prefer immediate results without any downtime for an improvement that doesn't reverse nasolabial folds but greatly softens them.
Have questions? I'd love to help.
Call me at (281) 336-9300
About Dr. Angela Sturm
Dr. Angela Sturm is a double-board certified facial plastic surgeon with certifications with the American Board of Otolaryngology – Head and Neck Surgery and the American Board of Facial Plastic Surgery. Dr. Sturm's meticulous nature makes for exceptional results and satisfied patients. Dr. Sturm was named Texas Monthly's Super Doctors Rising Star in 2016-2017, Texas Monthly's Super Doctor in 2018-2019, H Texas Magazine's Top Doc in 2013-2018, Top Doc by Houstonia magazine in 2016-2018, Houston Business Journal's People on the Move and 40 under 40, Blazing Star Award by Texas Women's Chamber of Commerce, Top Women in Business, one of the Top 30 Influential Women of Houston, Best Female Cosmetic Surgeon in Out Smart, and given the Patients' Choice Award, On Time Doctor Award and Compassionate Doctor Award by Vitals.com.