The best procedure to make your face look younger depends on your individual aging process. For most people, a facelift will help you look younger. This re-suspends the muscles and soft tissue of the face, putting everything back to where it used to be.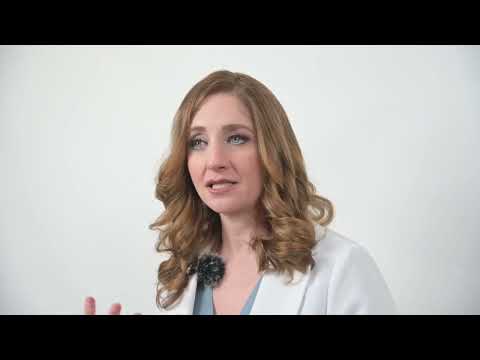 As we age, we also lose volume in the face. Augmenting with filler or a fat transfer is one way to help the face look younger, as well as resurfacing the skin to make it appear smoother and to eliminate some wrinkles. All of these procedures together are called facial rejuvenation surgery. Depending on your face, we'll use a different combination of procedures to make your face look younger.
What makes a woman look younger?
In my opinion, the condition of the skin is what makes a woman look younger. Laxity, dullness, and fat pockets under the eyes or chin, are all things that make you appear older. Glowing, plump skin goes a long way, even in the presence of wrinkles.
Do all of those things help?
All of these things help give you a clean jawline and lifted cheeks, but since skin texture is one of the first things that we notice, resurfacing the skin is a great idea.
What makes a woman look old?
Dehydrated, dull, and sagging skin can make a woman look old as well as fullness under the chin, the appearance of jowls and a fading jawline. Hydrating, resurfacing and tightening the skin makes a big difference in the way that you look. You can also do things to lift and create a stronger jawline, because laxity, fullness under the chin and jowls age a woman.
How can I look younger permanently?
That's a tricky question. No one looks young permanently, but you can do things to slow down the aging process. Facelifts, resurfacing lasers, neurotoxins and injectable fillers, all help maintain a more youthful appearance making you appear younger than your age.
Have questions?
Call or email any time. I'd sincerely love to hear from you.
(281) 336-9300
About Dr. Angela Sturm
Dr. Angela Sturm is a double-board certified facial plastic surgeon with certifications with the American Board of Otolaryngology – Head and Neck Surgery and the American Board of Facial Plastic Surgery. Dr. Sturm's meticulous nature makes for exceptional results and satisfied patients. Dr. Sturm was named Texas Monthly's Super Doctors Rising Star in 2016-2017, Texas Monthly's Super Doctor in 2018-2019, H Texas Magazine's Top Doc in 2013-2018, Top Doc by Houstonia magazine in 2016-2018, Houston Business Journal's People on the Move and 40 under 40, Blazing Star Award by Texas Women's Chamber of Commerce, Top Women in Business, one of the Top 30 Influential Women of Houston, Best Female Cosmetic Surgeon in Out Smart, and given the Patients' Choice Award, On Time Doctor Award and Compassionate Doctor Award by Vitals.com.