The earliest age at which you should get rhinoplasty is a bit controversial. It's important that your face has completed growing before a rhinoplasty is performed.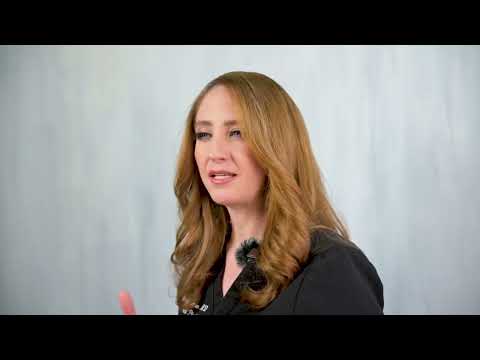 However, there are some reasons a child or teen might need rhinoplasty, such as a significant nasal obstruction or if the current nose is impacting life in a negative way. For most people, the earliest age should be after the face is fully grown.
To determine if you're done growing, we assess it differently for females versus males. For females we look at the age you got your first period and if you've had your period for at least a year. If so, you're probably fully grown, meaning your face is the size and shape that it's going to be. For males, we ask when the last time you've bought a larger size shoe. If you've been around the same shoe size for about a year, then you're probably full grown and could consider having a rhinoplasty.
The youngest patient on whom I have personally performed a rhinoplasty was a 14 year old.
Will my nose keep growing after a rhinoplasty?
The nose continues to change as we age. The ligaments between the cartilages become looser and over many, many years, your nose appears larger, droops a bit or the tip tilts downward.
After rhinoplasty, this proces still continues to happen. For a very young person who has had rhinoplasty there is a gray area over whether the nose will continue to grow. It might not if we do certain procedures that may interrupt growth plates. That's why we want to wait until your nose and your face are fully grown. While you may think it's great that your nose won't continue to grow, it's not going to look good when your face is still growing but your nose isn't and you end up with a nose that is too small for your face.
Can I get a rhinoplasty at age 12?
Twelve is a really young age for rhinoplasty and is a little younger than what I'm comfortable with. Most of the time, I wait until at least a year after a girl's had her first period or a year after guys have bought their largest shoe size and is at least 14.
There's a lot that goes into rhinoplasty and you have to deal with recovery time as well emotional and mental processing of your new look.
With younger people, it is absolutely critical that your family is involved, and that they're supportive and come with you. Your parents or guardians are needed to sign consent forms and we want to make sure that everyone's on the same page and consenting to the procedure as well. But from my perspective, it's also super important they agree that this is something that is good for you and that everyone agrees that this is your best option. Having family support is critical.
Can I get a rhinoplasty at age 16?
Sixteen is usually an age where a rhinoplasty isn't an issue from a surgical perspective. Most people have finished growing. There are some guys that may continue to grow between 16 and about 18, but we will discuss what your growth has been prior to that point. Are you buying a bigger shoe size? Have you been at the same height for a while?
Most girls at around age 16 have finished growing, especially in the face, and so you can have rhinoplasty surgery. You do have to have your parents there at the consultation and at the preoperative appointment.
What is a good age to get a nose job?
Transition times in life are a good time for a nose job or rhinoplasty. I see a lot of people transitioning from high school to college or from college to their first job and because you're changing where you live and your friend group, if you change your appearance, people don't really notice.
Also, there's a lot less going on during those transition periods. You're not on your school's sports team or are not obligated to any social activities, so you can have that downtime to recover and then move onto the next part of your life feeling confident.
Have questions?
Call or email any time. I'd sincerely love to hear from you.
(281) 336-9300
Read More
About Dr. Angela Sturm
Dr. Angela Sturm is a double-board certified facial plastic surgeon with certifications with the American Board of Otolaryngology – Head and Neck Surgery and the American Board of Facial Plastic Surgery. Dr. Sturm's meticulous nature makes for exceptional results and satisfied patients. Dr. Sturm was named Texas Monthly's Super Doctors Rising Star in 2016-2017, Texas Monthly's Super Doctor in 2018-2019, H Texas Magazine's Top Doc in 2013-2018, Top Doc by Houstonia magazine in 2016-2018, Houston Business Journal's People on the Move and 40 under 40, Blazing Star Award by Texas Women's Chamber of Commerce, Top Women in Business, one of the Top 30 Influential Women of Houston, Best Female Cosmetic Surgeon in Out Smart, and given the Patients' Choice Award, On Time Doctor Award and Compassionate Doctor Award by Vitals.com.