The most common facial plastic surgery is rhinoplasty. Blepharoplasty (eyelid surgery) and facelifts are not far behind. There are also a number of non-surgical procedures that are very common such as Botox, fillers, peels, and lasers. However, the most common surgery that facial plastic surgeons perform is rhinoplasty.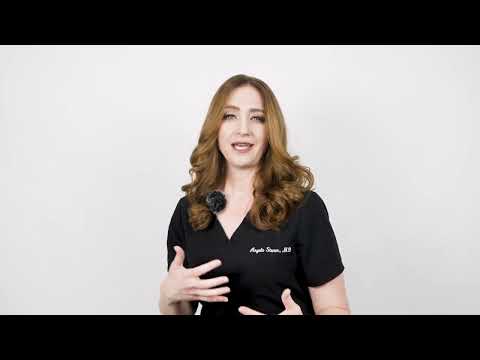 What are the different types of facial plastic surgery?
There are three different types of facial plastic surgeons. Despite being a field that seems very small and specific, it's actually very broad.
There are cosmetic surgeons, like myself, who perform surgery to make you look younger, to help improve your looks, and to help your confidence. Then there are reconstructive surgeons who will make your face look the way that it did before an accident or illness. Lastly, there are surgeons who do both.
In cosmetic facial plastic surgery, I perform facelifts, rhinoplasty, eyelid surgery, cheek augmentation, chin augmentation, brow lifts, and skin resurfacing with lasers and peels.
What is the best procedure to make your face look younger?
I believe that the facelift is the best thing to make your face look younger. This is a procedure that gives you definite results that last from 10 to 15 years, depending on how it's done. This is best for people who are experiencing aging in the face. If you are young, you may not have enough changes to make a difference, so you may think about non-surgical options.
How long does it take to recover from facial plastic surgery?
The recovery time for facial plastic surgery depends on which procedures you're getting done. The good thing about the face and neck is that they heal very fast, but it can take a few days to a few weeks to recover. Believe it or not, a facelift recovery is shorter than that of a laser peel.
Have questions?
Call or email any time. I'd sincerely love to hear from you.
(281) 336-9300
About Dr. Angela Sturm
Dr. Angela Sturm is a double-board certified facial plastic surgeon with certifications with the American Board of Otolaryngology – Head and Neck Surgery and the American Board of Facial Plastic Surgery. Dr. Sturm's meticulous nature makes for exceptional results and satisfied patients. Dr. Sturm was named Texas Monthly's Super Doctors Rising Star in 2016-2017, Texas Monthly's Super Doctor in 2018-2019, H Texas Magazine's Top Doc in 2013-2018, Top Doc by Houstonia magazine in 2016-2018, Houston Business Journal's People on the Move and 40 under 40, Blazing Star Award by Texas Women's Chamber of Commerce, Top Women in Business, one of the Top 30 Influential Women of Houston, Best Female Cosmetic Surgeon in Out Smart, and given the Patients' Choice Award, On Time Doctor Award and Compassionate Doctor Award by Vitals.com.