A rhytidectomy does not repair a muscle, it lifts a fibromuscular layer called the SMAS. When that layer is lifted back into the position that it was when you were younger, it creates a younger, more youthful, and more healthy appearance to the face.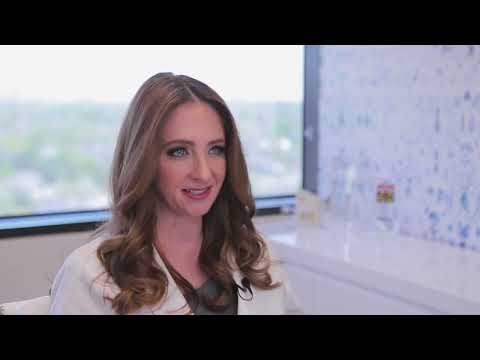 What is a rhytidectomy?
A rhytidectomy is more often referred to as a facelift and it's a procedure where we lift the SMAS, a fibromuscular layer in the face and neck. By lifting this layer up and back we lift the area between the top of the cheek all the way down through the neck giving you a lifted cheek, midface, jawline, and neck. This procedure rewinds the clock by about 10 to 15 years.
What is a rhytidoplasty?
A rhytidoplasty is basically the same as a rhytidectomy where we are repairing or lifting that same submuscular layer back to a more youthful position.
How is a rhytidectomy performed?
There are a number of different ways to do a rhytidectomy. One method is not really performed anymore because it can result in that Joan Rivers look and it doesn't last very long.
There are minimally invasive rhytidectomies where we make a smaller incision and either lift just the face or the neck. While they are less invasive, they're only beneficial in certain patients.
A more invasive SMAS lift is where weft up the skin, find the loose fibromuscular layer and lift it back up to its original position. The longest lasting is the deep plane lift where we go under that fibromuscular layer, and lift that along with the skin. This method results in more dramatic results in the midface, addressing the nasolabial folds and marionette lines. The type of rhytidectomy you receive depends on your surgeon, your anatomy, and your goals.
Have questions? I'd love to help.
Call me at (281) 336-9300
About Dr. Angela Sturm
Dr. Angela Sturm is a double-board certified facial plastic surgeon with certifications with the American Board of Otolaryngology – Head and Neck Surgery and the American Board of Facial Plastic Surgery. Dr. Sturm's meticulous nature makes for exceptional results and satisfied patients. Dr. Sturm was named Texas Monthly's Super Doctors Rising Star in 2016-2017, Texas Monthly's Super Doctor in 2018-2019, H Texas Magazine's Top Doc in 2013-2018, Top Doc by Houstonia magazine in 2016-2018, Houston Business Journal's People on the Move and 40 under 40, Blazing Star Award by Texas Women's Chamber of Commerce, Top Women in Business, one of the Top 30 Influential Women of Houston, Best Female Cosmetic Surgeon in Out Smart, and given the Patients' Choice Award, On Time Doctor Award and Compassionate Doctor Award by Vitals.com.