Rhinoplasty is one of those surgeries that can be combined with almost any other surgical procedure. There are very few things that you can't do at the same time as rhinoplasty. There are some surgeons who don't like performing a rhinoplasty with a lip lift because of the way the incisions are placed, but that seems to be the only limitation.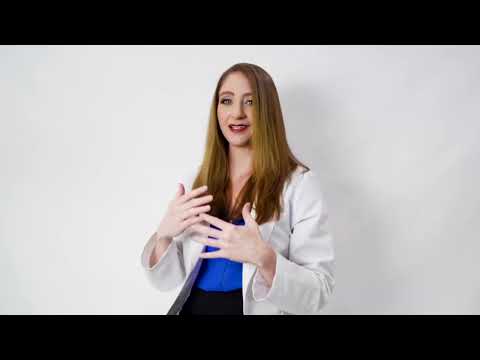 Personally, I don't like to do rhinoplasties that include alar base reductions at the same time as a lip lift because all three of those surgeries require incisions, and if they are sharing the same incisions, it can result in it taking a bit longer to heal. However, it can, and is done, usually in a staged procedure. If you do it in a certain way, you can do them both at the same time.
Can you do a lip lift and a rhinoplasty at the same time?
It is up for debate among surgeons whether a lip lift and rhinoplasty should be done at the same time. It mostly comes down to incision placement. Both surgeries can be done using a shared incision, placed at the bottom of the columella or the middle part of the nose. Other surgeons prefer to use two separate incisions where the rhinoplasty incision is at the mid portion of the columella and the lip lift incision is at the bottom portion of the columella.
There is a lot of scientific literature supporting the two separate incision technique as well as the single incision technique. They are both equally safe.
Is it better to get multiple plastic surgeries at once?
Whether to get multiple plastic surgeries at once or not depends on you and your goals. There is an advantage to getting multiple plastic surgeries at once because you are only put to sleep once if you're using general anesthesia. You only pay for the operating room and anesthesia once, versus multiple times, which can save you money. Any time you go under general anesthesia there is a risk. While very, very slim and very small, these risks do exist. Fewer times going under anesthesia equals less risk for you.
Another reason many prefer to get multiple surgeries at once is having to recover once versus down time after each surgery. Those who travel to a specific surgeon benefit from one time surgery for everything versus travel expenses to come back and forth. And lastly, some people experience anxiety before surgery. Doing it multiple times means multiple cases of the nerves.
Can you have three surgeries at once?
Yes, you can have three surgeries at once. The only limitation on the number of surgeries you can have at once is the amount of time it takes to complete everything. If the three surgeries require you to be under anesthesia for a long time, your surgeon may advise against it.
Also, some surgeries work better with others and some do not. It's best to discuss with your doctor ahead of time to see what can be done together.
Have questions?
Call or email any time. I'd sincerely love to hear from you.
(281) 336-9300
Read More
About Dr. Angela Sturm
Dr. Angela Sturm is a double-board certified facial plastic surgeon with certifications with the American Board of Otolaryngology – Head and Neck Surgery and the American Board of Facial Plastic Surgery. Dr. Sturm's meticulous nature makes for exceptional results and satisfied patients. Dr. Sturm was named Texas Monthly's Super Doctors Rising Star in 2016-2017, Texas Monthly's Super Doctor in 2018-2019, H Texas Magazine's Top Doc in 2013-2018, Top Doc by Houstonia magazine in 2016-2018, Houston Business Journal's People on the Move and 40 under 40, Blazing Star Award by Texas Women's Chamber of Commerce, Top Women in Business, one of the Top 30 Influential Women of Houston, Best Female Cosmetic Surgeon in Out Smart, and given the Patients' Choice Award, On Time Doctor Award and Compassionate Doctor Award by Vitals.com.