The most common reason for a wide nose bridge is genetics. Some nasal bones are just wider in some people. There can also be trauma to the nose that could cause a wide nose bridge, such as birth trauma, a childhood injury, or an accident.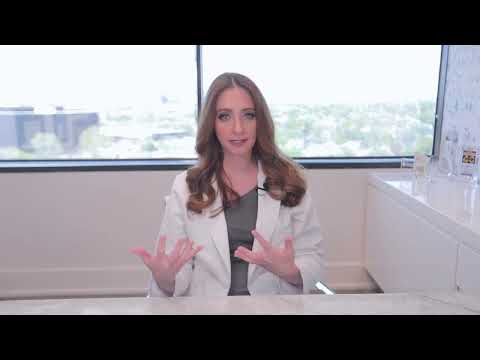 How do I slim my nose bridge?
The best way to slim a nose bridge is by having a rhinoplasty, typically referred to as a nose job. During this procedure, we narrow the nasal bones by bringing them in and a lot of times we need to build up the nasal bridge to create a more narrow, more defined appearance to the nose.
A less invasive way to slim a nose bridge is through the use of fillers. It's not a permanent solution, typically lasting only 9 to 12 months and maybe up to two years. It's a great option for those not wanting to have nasal surgery.
Does pinching your nose make it smaller?
Pinching your hose does not permanently make your nose smaller. Pinching it can maybe make the nose look smaller for a few hours at most. I've seen people put tape on their noses to make them look smaller. While these methods may constrict the skin and the muscles of the nose, it doesn't change the actual structure of the nose.
Have questions? I'd love to help.
Call me at (281) 336-9300
About Dr. Angela Sturm
Dr. Angela Sturm is a double-board certified facial plastic surgeon with certifications with the American Board of Otolaryngology – Head and Neck Surgery and the American Board of Facial Plastic Surgery. Dr. Sturm's meticulous nature makes for exceptional results and satisfied patients. Dr. Sturm was named Texas Monthly's Super Doctors Rising Star in 2016-2017, Texas Monthly's Super Doctor in 2018-2019, H Texas Magazine's Top Doc in 2013-2018, Top Doc by Houstonia magazine in 2016-2018, Houston Business Journal's People on the Move and 40 under 40, Blazing Star Award by Texas Women's Chamber of Commerce, Top Women in Business, one of the Top 30 Influential Women of Houston, Best Female Cosmetic Surgeon in Out Smart, and given the Patients' Choice Award, On Time Doctor Award and Compassionate Doctor Award by Vitals.com.