The reason why one of your nostrils is bigger than the other is because everyone is a little bit asymmetric. It's very common for people to have one nostril that's bigger than the other. Some people are just more asymmetric than others. Reasons for this can be that one of the ala (the sides of the nostrils) sits further laterally or to the side than the other side.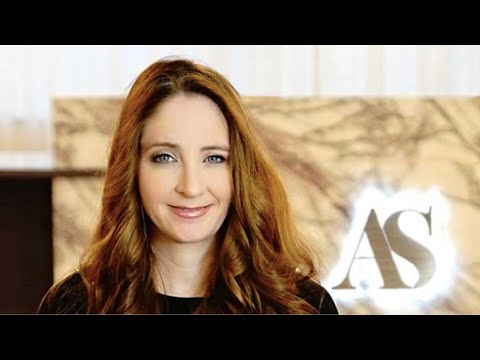 In other cases, a nose that is a bit crooked or that has the tip off to one side, results in one nostril being bigger than the other and usually a different shape.
Is it normal to have different sized nostrils?
Most people have different sized nostrils. Nobody is 100 percent symmetric. Nostrils are usually different sizes and/or are a little bit different shaped, and the more crooked your nose, the more asymmetric it will appear.
If one side of the nose is pulled up slightly more than the other, you will have different sized nostrils. The ala (sides of the nostrils) can be different sizes and shapes.
How do you fix uneven nostrils?
The way we fix uneven nostrils depends on why the nostrils are asymmetric. If it's because one ala (side of nostril) is wider than the other, then we usually perform a base reduction, or alarplasty, where you bring that side of the nose, or both sides, in with incisions around the outside of the nose.
If the nostrils are uneven because of the nose shape, we'll perform a rhinoplasty to fix the asymmetry. .
If one nostril is pulled up more than the other because of trauma or a previous surgery, we can do a tip rhinoplasty.
How much does it cost to fix asymmetric nostrils?
Alar base reduction, or alarplasty, runs anywhere between $800 to $1,500. For a full rhinoplasty, you're looking at between $4,000 to $15,000, depending on what needs to be done? A consultation is the best way to find out exactly what needs to be done to fix your nostrils and what cost that will be.
Have questions?
Call or email any time. I'd sincerely love to hear from you.
(281) 336-9300
Read More
About Dr. Angela Sturm
Dr. Angela Sturm is a double-board certified facial plastic surgeon with certifications with the American Board of Otolaryngology – Head and Neck Surgery and the American Board of Facial Plastic Surgery. Dr. Sturm's meticulous nature makes for exceptional results and satisfied patients. Dr. Sturm was named Texas Monthly's Super Doctors Rising Star in 2016-2017, Texas Monthly's Super Doctor in 2018-2019, H Texas Magazine's Top Doc in 2013-2018, Top Doc by Houstonia magazine in 2016-2018, Houston Business Journal's People on the Move and 40 under 40, Blazing Star Award by Texas Women's Chamber of Commerce, Top Women in Business, one of the Top 30 Influential Women of Houston, Best Female Cosmetic Surgeon in Out Smart, and given the Patients' Choice Award, On Time Doctor Award and Compassionate Doctor Award by Vitals.com.