The amount of time you should wait to work out after a rhinoplasty is dependent on your surgeon and their post-operative instructions. Make sure you ask questions before you have surgery, and read the post-operative instructions very carefully before and after to make sure you're following protocol. Not every rhinoplasty is the same and not all recovery time is the same.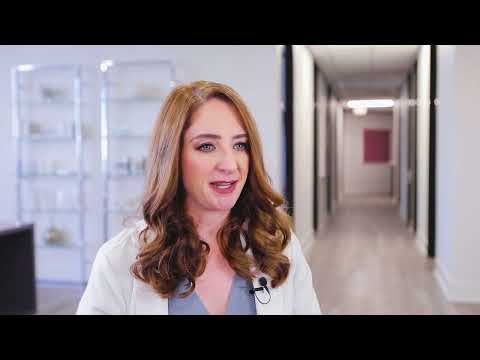 For my patients, walking is fine, for as long as you want, but I recommend not raising your heart rate for the first 10 days, so that means no speed walking. After four weeks, you can start working out your lower body with exercises weight training, and using bikes and elliptical machines.
After six weeks, weight training for your entire body as well as high-impact exercises such as running is fine. You are pretty much able to go back to your normal workout routine, but go back slowly and listen to your body. If you work out too soon or too hard you might feel some throbbing in your nose. In that case, just take it down a notch and maybe take a day off from exercising.
When can I blow my nose after rhinoplasty?
Don't blow your nose at all for the first 10 days. A drip pad, made up of gauze, is taped under your nose and catches anything that may drip out. After 10 days, you can blow your nose gently, blowing through both nostrils simultaneously, but after six weeks, it's okay to hold one side and blow.
When can I take a shower after rhinoplasty?
You can get in the shower the next day after surgery, but keep the sprint out of direct water by pointing the showerhead down to wash your body and turn around to wash your hair.
If little sprinkles of water get onto the splint, it's not a big deal, but if water runs on it, that splint is going to fall off. Other surgeons may ask you not to shower for a certain period of time, and to do baths instead. They also may ask you to wash your hair in a sink instead of a shower. It's really up to you if you think you can keep the sprint relatively dry in a shower or if baths are better for you.
When can I touch my nose after rhinoplasty?
Once your nose is out of the splint and tape you can touch your nose, but different surgeons use different approaches after surgery. I splint for five to seven days, and then I tape the nose until day 10. Not everyone tapes until day 10. Some surgeons take off the splints at day seven. So it really depends on your surgeon.
When you do touch your nose, you will know how gentle to be, based on your own discomfort. It is going to be sore for at least six to eight weeks and possibly up to three months. Touch it gently. Once the tape comes off, you can wash your face and apply makeup.
When can I pick my nose after rhinoplasty?
Please don't pick your nose for six to eight weeks after surgery because it can cause complications like septal perforation or problems with healing. It may feel like you want to get stuff out of your nose like dried blood, Keeping it moisturized with the ointment that your doctor provides and the saline rinses will help, but try not to pick.
Have questions? Call or email anytime. I would love to hear from you and set up a consultation.
Have questions? I'd love to help.
Call me at (281) 336-9300
About Dr. Angela Sturm
Dr. Angela Sturm is a double-board certified facial plastic surgeon with certifications with the American Board of Otolaryngology – Head and Neck Surgery and the American Board of Facial Plastic Surgery. Dr. Sturm's meticulous nature makes for exceptional results and satisfied patients. Dr. Sturm was named Texas Monthly's Super Doctors Rising Star in 2016-2017, Texas Monthly's Super Doctor in 2018-2019, H Texas Magazine's Top Doc in 2013-2018, Top Doc by Houstonia magazine in 2016-2018, Houston Business Journal's People on the Move and 40 under 40, Blazing Star Award by Texas Women's Chamber of Commerce, Top Women in Business, one of the Top 30 Influential Women of Houston, Best Female Cosmetic Surgeon in Out Smart, and given the Patients' Choice Award, On Time Doctor Award and Compassionate Doctor Award by Vitals.com.