To lose a double chin there are a number of different treatments that address the area. There is CoolSculpting, where the fat is frozen. There is Kybella, where the fat cells are ruptured. There is liposuction where the fat is vacuumed out, and then there is surgery, where we take the deeper layer of the fat out of the neck.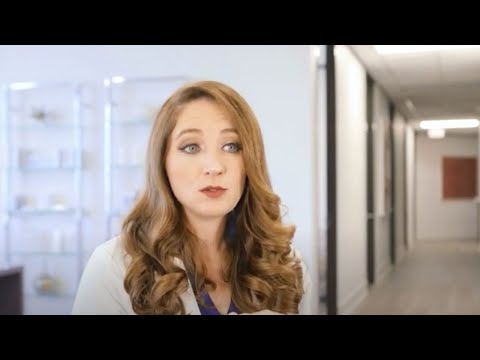 It all depends on the individual case which can be determined by an exam, whenever you come in for a consult. Under the chin you have skin, then a layer of fat, then a layer of muscle called the platysma. The platysma is a thin layer of bands that run down your neck vertically from your chin to your collar bone. Under that, there can be another layer of fat.
If you have fat that's under the skin and above the platysma, it's much easier to treat with things like CoolSculpting, Kybella, or liposuction. I personally think liposuction works best because you get the best result, the least amount of downtime, and it's the most reproducible.
Can I get CoolSculpting for a double chin?
CoolScuplting is a great treatment for a double chin. The way this works is that fat freezes at a higher temperature than the skin, and so the skin will stay safe but the fat will die. Then your body clears it out. It can take a couple of sessions, and you can have side effects such as numbness or some discomfort. It's hard to say that you will get 100 percent resolution of that fat because it is also hard to control which fat cells die and which stay.
Can I have surgery for a double chin?
Surgery is the best way to address a double chin. If you have fat in that pre-platysmal space, meaning between the skin and the platysma, you can do liposuction there. It can be done in the office with great results.
If you have fat that's between the platysma or under the platysma, that requires a bit more of an involved surgery, but it can be done to get you a really nice defined jawline. The downtime for both liposuction procedures is only about 1–2 weeks, and the discomfort is minimal.
Why do I have a double chin if I'm skinny?
The cause of a double chin on skinny people is genetics. When some people gain weight it goes to the chin area, just like other people might gain it in the abdomen or hips and thighs. It's really an inherited trait, particularly if it's subplatysmal. Losing weight does help, but it may not make it completely disappear, and so you might consider some type of procedure once you're at your ideal weight.
Have questions? I'd love to help.
Call me at (281) 336-9300
About Dr. Angela Sturm
Dr. Angela Sturm is a double-board certified facial plastic surgeon with certifications with the American Board of Otolaryngology – Head and Neck Surgery and the American Board of Facial Plastic Surgery. Dr. Sturm's meticulous nature makes for exceptional results and satisfied patients. Dr. Sturm was named Texas Monthly's Super Doctors Rising Star in 2016-2017, Texas Monthly's Super Doctor in 2018-2019, H Texas Magazine's Top Doc in 2013-2018, Top Doc by Houstonia magazine in 2016-2018, Houston Business Journal's People on the Move and 40 under 40, Blazing Star Award by Texas Women's Chamber of Commerce, Top Women in Business, one of the Top 30 Influential Women of Houston, Best Female Cosmetic Surgeon in Out Smart, and given the Patients' Choice Award, On Time Doctor Award and Compassionate Doctor Award by Vitals.com.