Revision rhinoplasty is not too painful since we are usually not moving as many things around as in your first rhinoplasty. However, revision rhinoplasty encompasses a very wide range of procedures, from making small changes to the tip to fixing a small bump to completely revising and reconstructing all of the cartilage and the bones. In that last case, that's when the procedure could be as painful, if not more, than your initial rhinoplasty.
Discomfort can range from no pain to minimal pain all the way to discomfort where you would need some pain medication for about three to four, maybe even five days.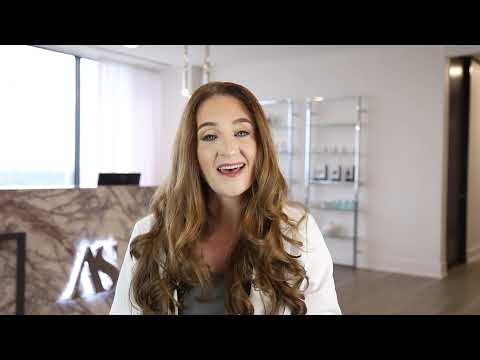 Is it bad to get a second nose job?
It is not necessarily bad to get a second nose job. It just means that maybe there's something about your first nose job that you would like to have improved. A lot of times what we call revisions are minor changes that are minimally invasive, such as making the tip a bit narrower, raising or lowering the tip, or removing a bump. The recovery is minimal and you don't have to worry too much about bruising and swelling. This can vary though, if we are doing a complete reconstruction.
Ideally, if you have a nose job, you have it done once and you don't want it done again, but it can happen where you didn't get the optimal result the first time around. The national average for having a revision rhinoplasty is around 25% but a lot depends on your surgeon. For us, we only have a 5% rate of patients wanting a second rhinoplasty after having their first one with us. It's a good idea to ask your surgeon the rate of their revision rhinoplasties.. Every surgeon is going to have some revisions, but some have more issues than others. What really matters is how many revision rhinoplasties they've had and if are they minor changes or more complex?
How many times can you have nose surgery?
Each time you have nasal surgery, it makes it more complex. You may be taking cartilage from one place to make grafts somewhere else, and each time you do that, you run out of places from where to take the cartilage. The grafting material causes more scars and each time you do it there will be more and more. The cartilage may still be there or it could be gone, and so that makes it more complicated and creates more of a reconstruction. So after about the third or even fourth rhinoplasty, that's something you need to have a realistic conversation about with your surgeon and it's essential to make sure this is a surgeon that does a lot of revision rhinoplasties on patients who were not his patients for their primary rhinoplasty. It;s also important to ask yourself if it's worth another rhinoplasty and what your benefits would be.
If you have questions, call or email, any time. I help people like you every day and I'd love to talk.
Have questions? I'd love to help.
About Dr. Angela Sturm
Dr. Angela Sturm is a double-board certified facial plastic surgeon with certifications with the American Board of Otolaryngology – Head and Neck Surgery and the American Board of Facial Plastic Surgery. Dr. Sturm's meticulous nature makes for exceptional results and satisfied patients. Dr. Sturm was named Texas Monthly's Super Doctors Rising Star in 2016-2017, Texas Monthly's Super Doctor in 2018-2019, H Texas Magazine's Top Doc in 2013-2018, Top Doc by Houstonia magazine in 2016-2018, Houston Business Journal's People on the Move and 40 under 40, Blazing Star Award by Texas Women's Chamber of Commerce, Top Women in Business, one of the Top 30 Influential Women of Houston, Best Female Cosmetic Surgeon in Out Smart, and given the Patients' Choice Award, On Time Doctor Award and Compassionate Doctor Award by Vitals.com.