Rhinoplasty and septoplasty are two different surgeries, so it depends on what you're looking to achieve. A rhinoplasty changes the outward appearance of the nose to improve your appearance while a septoplasty corrects deviations in the septum (the divider in the nose separating the two sides) to improve breathing.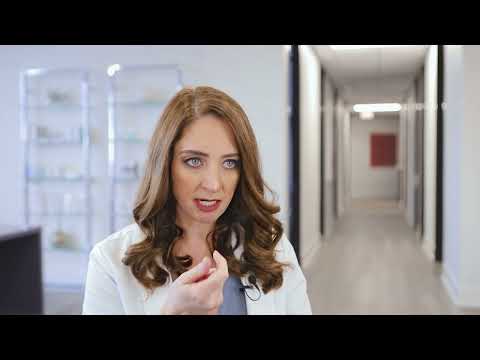 A lot of times these two surgeries are done at the same time because they complement each other, but they are two separate procedures and can be done separately for two separate goals.
Does septoplasty change nose shape?
In general, a septoplasty does not change your nose shape. It straightens the septum inside the nose to improve your breathing. In some cases, if the septum is very crooked and veers off to one side dramatically at the tip of the nose, it can make the nose appear crooked. This is a very complicated septoplasty that moves, what we call, the caudal end of the septum back to the midline. In that case, you may have a straighter nose after surgery. Since this is more involved, this is a procedure that requires a facial plastic surgeon.
Does septoplasty include rhinoplasty?
No, septoplasty does not include rhinoplasty. So, when you see a surgeon for a septoplasty to improve your breathing, it will not include any cosmetic changes to improve your appearance. Septoplasty is a functional surgery, and in most cases is covered by insurance, whereas rhinoplasty is a cosmetic procedure that is not covered by insurance.
Is septoplasty a major surgery?
Septoplasty is not a major surgery. It does not have a lot of post-operative discomfort, with the exception of some oozing. You're able to get back to your normal routine pretty quickly. In fact, you can have a septoplasty and go back to work in two or three days.
Does septoplasty change your voice?
For most people, a septoplasty does not change your voice significantly because we're just improving your breathing. However, if you have significant nasal obstruction it can cause your voice to sound nasal or stuffy. A septoplasty will improve the airflow in your nose, which can improve the resonance of your voice. This is most important for singers or actors where these changes in their noses make a big difference in their voices.
When I've performed a septoplasty on these people, they have noticed that they have better resonance with better projection and their voice, in general, is better. So any voice change is just an improvement.
Have questions? Call or email anytime. I would love to hear them and set up a consultation.
Have questions? I'd love to help.
Call me at (281) 336-9300
About Dr. Angela Sturm
Dr. Angela Sturm is a double-board certified facial plastic surgeon with certifications with the American Board of Otolaryngology – Head and Neck Surgery and the American Board of Facial Plastic Surgery. Dr. Sturm's meticulous nature makes for exceptional results and satisfied patients. Dr. Sturm was named Texas Monthly's Super Doctors Rising Star in 2016-2017, Texas Monthly's Super Doctor in 2018-2019, H Texas Magazine's Top Doc in 2013-2018, Top Doc by Houstonia magazine in 2016-2018, Houston Business Journal's People on the Move and 40 under 40, Blazing Star Award by Texas Women's Chamber of Commerce, Top Women in Business, one of the Top 30 Influential Women of Houston, Best Female Cosmetic Surgeon in Out Smart, and given the Patients' Choice Award, On Time Doctor Award and Compassionate Doctor Award by Vitals.com.