The best double chin reducer is surgery. There are a lot of other non-invasive treatments that can help reduce a double chin, such as targeted exercises, massages, and injections, but surgery works best. If you have fat that's under the skin and above the platysma, liposuction is the treatment of choice, but If the fat is under the platysma, a more involved surgery is recommended. Liposuction or a deeper surgery is the most financially-effective as well as time-effective and results-effective way to do it. You can spend a lot of money on noninvasive treatments that may not get you exactly where you want to be.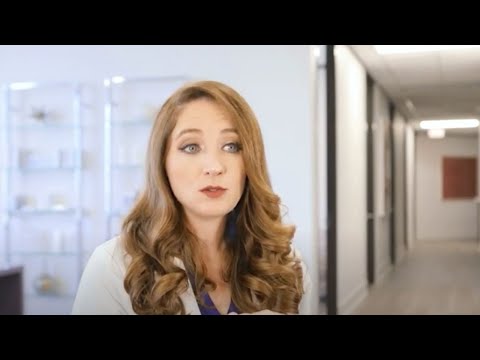 Does a double chin reducer work?
A double chin reducer does work when it's done through liposuction or surgery. You will definitely see a difference with minimal downtime of maybe about a week and minimal discomfort. Non-invasive treatments are just not as effective for this area. Kybella is one that causes a lot of swelling, and it may not give you the results that you want. Since it requires a series of injections that actually makes it more expensive than surgery. CoolSculpting can work on the right person if you have just a little bit of fat, but if you have more than just a tiny little pooch, surgery is best.
What are the causes of a double chin?
A double chin is usually the result of genetics. Whether you gain or lose weight, you'll often still have a double chin because it runs in your family. I've seen people who work out every single day and have a healthy diet, but they still have a little bit of a double chin. It can be caused by fat or it can be caused by lax skin or both. Another cause is the position of your hyoid bone. This is the bone that connects to the muscles of the floor of your mouth that help you talk and swallow. If it is positioned a bit more forward than the ideal, or closer to your chin, you may notice a double chin because that's the way that your airway is made.
If the position of your hyoid bone is causing your double chin, that's something that we're not able to change. However, we can change other things around it to make it look better. The other thing that can cause a double chin is if you don't have enough projection of your chin. If your chin is actually set back a little bit more than the ideal, we can add some filler or a chin implant, to give you more projection which will decrease the appearance of a double chin, or we can perform a genioplasty which involves moving the mandible bone.
What is the best treatment for a double chin?
The best treatment for most people with a double chin is liposuction. There are some people who have fat in the deeper layers, under the platysma, who may require a deeper surgery. When you come in for a consultation we can determine the cause of your double chin and the best treatment options. Liposuction typically does the trick, but a chin implant could help if your chin is receded.
Have questions? I'd love to help.
Call me at (281) 336-9300
About Dr. Angela Sturm
Dr. Angela Sturm is a double-board certified facial plastic surgeon with certifications with the American Board of Otolaryngology – Head and Neck Surgery and the American Board of Facial Plastic Surgery. Dr. Sturm's meticulous nature makes for exceptional results and satisfied patients. Dr. Sturm was named Texas Monthly's Super Doctors Rising Star in 2016-2017, Texas Monthly's Super Doctor in 2018-2019, H Texas Magazine's Top Doc in 2013-2018, Top Doc by Houstonia magazine in 2016-2018, Houston Business Journal's People on the Move and 40 under 40, Blazing Star Award by Texas Women's Chamber of Commerce, Top Women in Business, one of the Top 30 Influential Women of Houston, Best Female Cosmetic Surgeon in Out Smart, and given the Patients' Choice Award, On Time Doctor Award and Compassionate Doctor Award by Vitals.com.